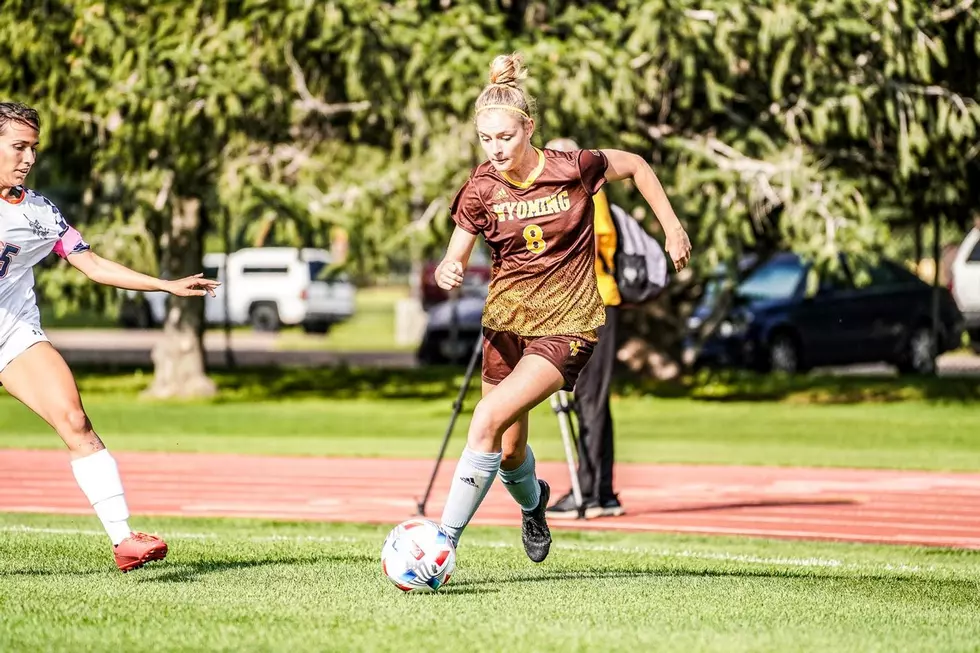 Wyoming battles UNLV to 1-1 draw
The University of Wyoming soccer team completed the first leg of its four-game Mountain West Conference road trip Sunday against UNLV. The Cowgirls drew with the Lady Rebels, 1-1, and return to Laramie having gained four points in the Silver State./ UW courtesy photo
* University of Wyoming press release
LAS VEGAS, Nev., -- The University of Wyoming soccer team completed the first leg of its four-game Mountain West Conference road trip Sunday against UNLV. The Cowgirls drew with the Lady Rebels, 1-1, and return to Laramie having gained four points in the Silver State.
Sunday's result at Peter Johann Soccer Stadium moves Wyoming to 3-5-5 overall and 2-2-2 (eight points) in league action. The Lady Rebels now sit at 3-8-3 on the season and 1-2-3 (six points) in conference play.
Junior Nikayla Copenhaver provided the offensive lift for Wyoming. She fired in a long shot from outside the box that bested UNLV goalkeeper Riley Liebsack in the 70th minute.
The goal marked Copenhaver's first of the season and fourth of her career. She becomes the ninth different Cowgirl to register a goal this season.
UNLV had an answer, however. Cadence Whitley leveled the game, 1-1, with a goal in the 88th minute off a feed from Mimi Mendoza.
The game ended in a tie after 90 minutes and the stats bear that out. Both teams logged 13 shots, five of which were on target.
Junior Jazi Barela and Alyssa Glover paced Wyoming with three shots apiece. Senior Faith Joiner represented the other Cowgirl with multiple shots with two.
Wyoming senior goalkeeper Miyuki Schoyen finished the game with four saves. Liebsack also turned away four shots.
The Cowgirls remain on the road for two more next week. They travel to Colorado College on Thursday before going to Air Force on Sunday.
Most Beautiful Wyoming Place on Earth?