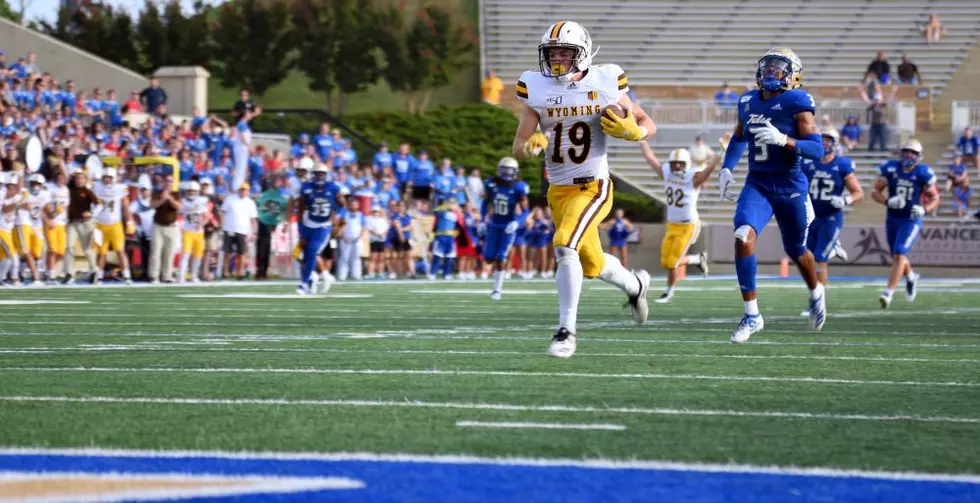 Wyoming plans on scoring points — a lot of them
aWYO_8167_eberhardtUSE
LARAMIE -- Sometimes Craig Bohl's sighs tell the whole story.
When he's repeatedly asked about the Cowboys' throwing woes, Wyoming's seventh-year head coach is bound to make some sort of noise. What follows is usually a quip about how his team isn't going to start throwing every down or resembling a Mississippi State offense anytime soon.
He might not like the constant questions, but the veteran coach understands why they need to be asked.
Bohl has gotten ahead of the curve early in fall camp. He told us Sean Chambers and Levi Williams will both see time under center. He added that the team will ride running back, Xazavian Valladay. Bohl likes his tight end group. He also likes the speed and length of his young receiving corps.
The offensive line, Bohl said, was dominating in the Cowboys' lone scrimmage of the season.
So, what does it all mean?
Points -- he hopes.