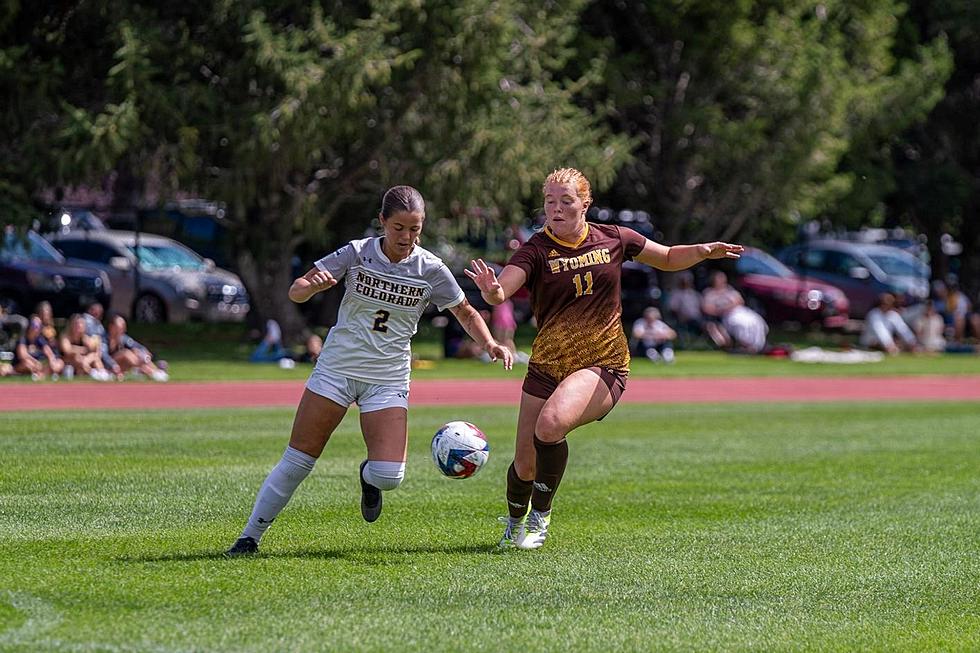 Wyoming Set to Close Out Road Trip at San Jose State, Fresno State
The University of Wyoming soccer team wraps up the home portion of its non-conference slate and hits the road to battle an ACC school this week./ UW courtesy photo
* University of Wyoming press release
LARAMIE -- The University of Wyoming soccer team remains on the road this week. The Cowgirls travel to San Jose State on Thursday for an 8 p.m. contest at Spartan Soccer Complex before playing Fresno State on Sunday at 1 p.m. at Bulldog Soccer Stadium.
Wyoming is still searching for its first Mountain West Conference victory. The Cowgirls currently sit at 4-5-3 overall and 0-4-0 (0 points) in league play.
Anything being built to last needs a strong foundation. Head coach Colleen Corbin has created one in Laramie, and when looking for a jumpstart, Wyoming will get back to the basics and rediscover the attributes that were necessary in constructing that foundation a couple years ago.
"The foundation of our culture is belief in one another, joy, positivity and energy," Corbin said. "We have the competitive pieces. We have playmakers. Moving forward we are going to bring positivity, joy, energy while also fully, deeply and truly believing in one another."
Alyssa Glover paces the Cowgirls offensively with five goals. Jazi Barela and Maddi Chance own three goals apiece while Jamie Tatum rounds out the multi-goal scorers with two. In Wyoming's most recent road trip to Boise State and Utah State, it received goals from Nikayla Copenhaver and Michaela Clark, giving them seven goal scorers on the season.
Miyuki Schoyen started the two most recent games in net for the Cowgirls. She's made a half dozen starts this season, allowing nine goals with 30 saves for a GAA of 1.50 with two shutouts.
San Jose State, the defending Mountain West Tournament Champions, lays claim to a 3-4-5 overall mark and a 1-1-2 (5 points) record in league. Bella Flocchini leads the Spartans with six goals and two others, Taylor Phillips and Sabrina Weinman, have four and three goals, respectively. Bente Pernot has started all 11 games at goalkeeper, yielding 15 goals with 54 saves for a GAA of 1.43 with a pair of shutouts.
San Jose State hold a 6-5-2 edge in the all-time series. The two teams split last year with Wyoming winning at home, 2-1, before falling in the conference tournament championship, 0-0, in penalty kicks.
Fresno State is 1-5-6 overall and 0-1-3 (3 points) in Mountain West action. Megan Galvan is the lone Bulldog with more than one goal, having scored twice this season. Valentina Vivas has started all 12 games in net and has surrendered 11 goals with 29 saves for a GAA of 1.29 with two shutouts.
Wyoming and Fresno State have split their all-time matchups, 4-4-3. The Cowgirls took last year's meeting, 2-1.
Following the game in Fresno, Wyoming returns home for a pair of games against Front Range schools. The Cowgirls host Air Force on Oct. 12 before playing Colorado College on Oct. 15.
See the Must-Drive Roads in Every State
Gallery Credit: Sarah Jones