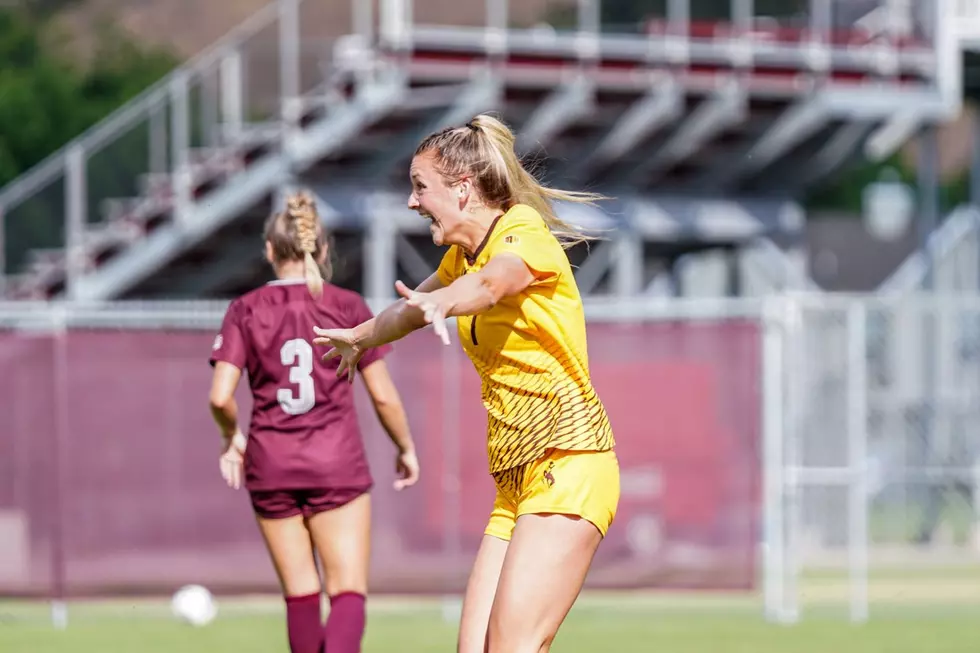 Wyoming soccer closes out road trip with draw at Montana
The Cowgirls drew with Montana, 2-2, marking the fifth straight draw in matches between the two squads./ UW courtesy photo
* University of Wyoming press release
MISSOULA, Mont., – The University of Wyoming soccer team and Montana have made a habit of tying in recent memory. That didn't change Thursday at South Campus Stadium.
The Cowgirls drew with Montana, 2-2, marking the fifth straight draw in matches between the two squads. The result moves UW to 0-2-1 on the season, while the Lady Griz own a 0-1-2 record on the year.
UW had to wait out an hour and a half lighting delay, but that didn't affect their aggressiveness. The Cowgirls fired seven shots in the first 45 minutes, and senior Faith Joiner made one pay off in the waning moments.
Joiner came off the bench and immediately made an impact. She got on the end of freshmen Alyssa Glover's cross in the 45th minute to stake Wyoming to an advantage.
It marked the fourth-career score for Joiner and the first-career assists for Glover. It took less than 10 minutes into the second frame for Joiner to log her fifth-career score, as she found the back of the net during the 55th minute off junior Alyssa Bedard's flip throw.
Montana cut its deficit in half during the 67th minute. Molly Massman scored off an assist from Maysa Walters to make it 2-1.
Montana earned the equalizer with just under 10 minutes to play in the game. Skyleigh Thompson bodied in a ball from Delaney Lou Schorr that gave the contest its final tally.
Wyoming finished with 12 shots, nine on target, to Montana's 18, six of which were on frame. Bedard led the way for the Cowgirls with three shots, while Chance and Joiner had two apiece.
Senior goalkeeper Miyuki Schoyen made four saves for Wyoming. Montana goalie Camellia Xu turned away seven shots.
Wyoming returns to Laramie for its home opener against North Dakota on Sunday. That match is scheduled for a 1 p.m. start at the Madrid Sports Complex.
Wyoming Restaurants Featured on Diners, Drive-Ins and Dives
It's hard not to take this a little personally.
Guy Fieri
of the Food Network's
Diners, Drive-Ins, and Dives
has visited the Cowboy State a few times. Yet each time he stays close to
Jackson
. The show takes us on a culinary voyage across the U.S, but he's never stopped in Cheyenne, Casper, or even Chugwater.