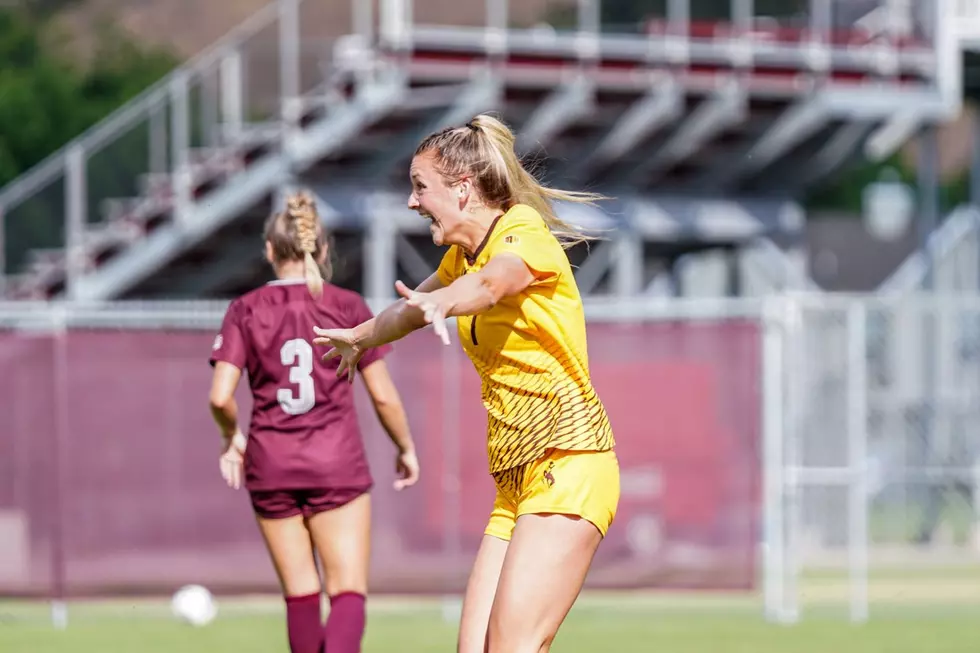 Wyoming Soccer Releases its 2023 Schedule
The Cowgirls drew with Montana, 2-2, marking the fifth straight draw in matches between the two squads./ UW courtesy photo
* University of Wyoming press release
LARAMIE -- University of Wyoming soccer head coach Colleen Corbin announced her team's 2023 soccer schedule Monday. The Cowgirls are slated to play 19 regular-season games with one exhibition match.
"We are excited about our schedule," head coach Colleen Corbin said. "It provides us an opportunity to compete against different types of programs from different conferences. It's an opportunity to play opponents that we haven't had on the schedule in recent past and return to a couple teams that have come to us."
The season begins Aug. 12 with an exhibition against Southern Utah in Salt Lake City, Utah. The regular season commences at home Aug. 17 against Colorado School of Mines at 4 p.m.
The remainder of the non-conference slate features home matches against Weber State (Aug. 20), Northern Colorado (Sept. 3) and Idaho State (Sept. 7). The Cowgirls' match against Northern Colorado will also be Senior Day and Alumni Weekend. Wyoming rounds out its non-conference schedule, traveling to South Dakota (Aug. 24), Omaha (Aug. 27), Louisville (Sept. 10) and North Dakota (Sept. 14).
"Getting to travel to Louisville is going to be a very special experience," Corbin said. "They have a phenomenal facility that we are excited to play in. Getting to expose our players to the ACC and being able to compete against a team of that caliber is going to be really exciting. It's going to prepare us for an always competitive Mountain West."
The Cowgirls open Mountain West Conference play with home games against UNLV (Sept. 21) and Nevada (Sept. 24). They take their longest road trip of the season – at Boise State (Sept. 28), Utah State (Oct. 1), San Jose State (Oct. 5) and Fresno State (Oct. 8) – before a home games against Front Range foes Air Force (Oct. 12) and Colorado College (Oct. 15).
Wyoming closes the regular season with road matches at San Diego State (Oct. 19) and New Mexico (Oct. 22) before its home finale against rival Colorado State (Oct. 26). The Cowgirls host the MW Tournament beginning Oct. 29 with the semifinals occurring Nov. 1 and the title game on Nov. 3.
From Bison to Triceratops - All of Wyoming's Official Things
Every state in our nation has chosen things that represent the state in one way or another to be official state things. Like a flower, or animal.
Wyoming
is no different.
The Equality State, or the Cowboy State, depending on which state slogan you want to go with, has a state flower. But did you know we also have a state tree and a state fish? Yes, we even have a state code.
To be an official thing, a member of the state legislature must write and submit a bill to the legislature declaring that a thing will be the official state thing. Then the legislature votes to pass the bill, or not, if it passes, the governor signs the bill into law and we have a new official state thing.
Here is what we have so far, all of Wyoming's official things. Now you can win big on Wyo Trivia Night if that's a thing that exists.
- From Bison to Triceratops - All of Wyoming's Official Things