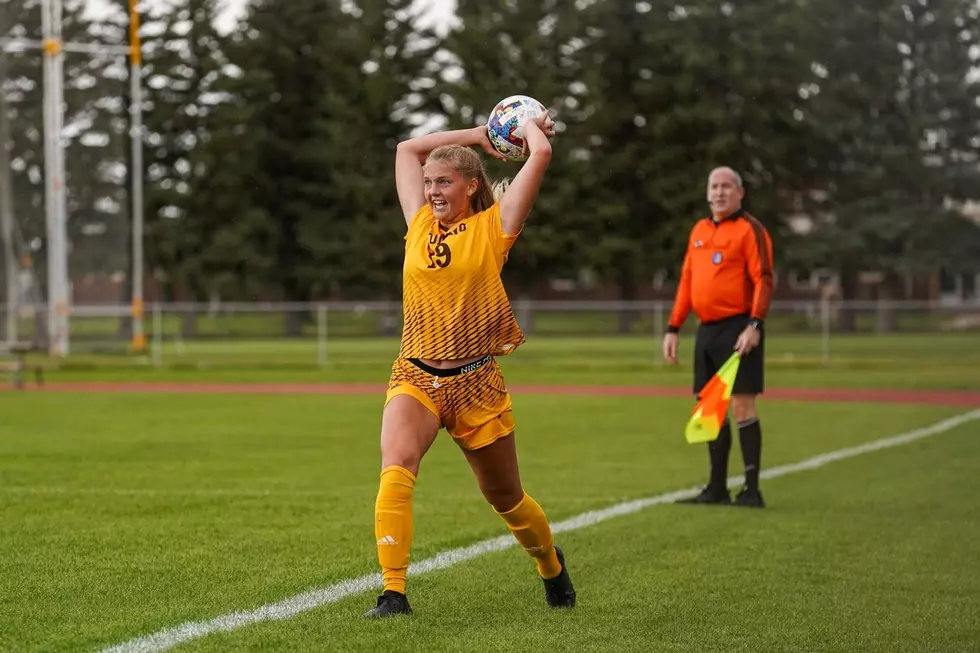 Wyoming soccer set for road trip to Silver State
The University of Wyoming soccer team is set to begin its longest road trip since the 2018 season. The Cowgirls play their next four matches away from Laramie, starting with games at Nevada on Thursday and at UNLV on Sunday./ UW courtesy photo
* University of Wyoming press release
LARAMIE -- The University of Wyoming soccer team is set to begin its longest road trip since the 2018 season. The Cowgirls play their next four matches away from Laramie, starting with games at Nevada on Thursday and at UNLV on Sunday.
Wyoming enjoyed a long stretch of home matches – seven in eight games – and the advantages that come with suiting up in familiar surroundings. The Cowgirls will now shift their focus to embracing the challenges of venturing away from the High Plains.
"Mountain West away games are some of the toughest away games in the country," head coach Colleen Corbin said. "For teams that aren't us, having to play at 7,220 feet is exhausting. Nevada brings its own set of challenges – playing in a football stadium is hard and playing on turf is hard. Playing Vegas, where it's hot and dry, is hard. It's tough. It doesn't matter where you go."
The Cowgirls lay claim to a 2-5-4 overall record. That includes a 1-2-1 (four points) mark in MW play.
Currently, Wyoming is battling a decent amount of adversity one-third of the way through the league slate. A few players are banged up and unbale to play, but that has allowed the character of the team to shine through.
"It's an opportunity for some players to demonstrate things we know we've seen them demonstrate day in and day out in training, so nothing has really changed," Corbin said. "The message is still, 'Everyone needs to be ready when they're called upon.'
"It's nice to know that work and culture is paying off, and that we can rely on any player when called upon."
Senior Jamie Tatum leads that balanced roster with 10 points off four goals and two assists. She moved into the top five all-time in program history with her 11th career assist this past Thursday, and her next score will move into the top five in both goals and points.
Junior Alyssa Bedard also has four goals this season, and three of those have come in the last three games she's played. That's the first time a Cowgirl has accomplished that feat since 2016.
Senior Faith Joiner stands as the other multi-goal scorer this year. She's found the back of the net twice.
Senior goalkeeper Miyuki Schoyen returned from injury, starting both games this past week. She owns 23 saves, a save percentage of .675 and a GAA of 2.00 in six matches played.
Nevada owns an identical 1-2-1 (four points) conference record to go with its 2-6-3 overall record. Emily Rich paces the Wolf Pack offensively with three goals, while Luz Arreaga is the only other player with multiple goals, having registered two.
Goalie Kendall Stovall has played every minute in net for Nevada. She has logged 45 saves, a save percentage of .776 and a GAA of 1.18 with four shutouts.
The Cowgirls have enjoyed recent success against the Wolf Pack. They own a 6-3-1 edge in the all-time series, and that includes a 6-1 victory last season in Laramie.
The most recent meeting ended in lopsided fashion where Wyoming set a few single-game records. However, Corbin knows that won't have any effecton this year's matchup.
"We took advantage of set-piece opportunities and scored a lot of goals," Corbin said. "In a year where we've talked a lot about looking forward and not backward, I don't necessarily think that game last year holds a bunch of weight and value."
On the flip side, UNLV leads the all-time series with Wyoming, 15-7-3. The last six meetings have been split, but the Lady Rebels won the most recent one, 1-0 in Laramie last fall.
UNLV is 3-8-1 overall and 1-2-1 (four points) in MW play. Mimi Mendoze represents the only Lady Rebel to score more than once, as she's found the back of the net twice.
Riley Liebsack has played every minute at goalkeeper for UNLV. She's recorded 54 saves, a .740 save percentage and a GAA of 1.58 with three shutouts.
Following the trip to the Silver State, Wyoming travels to Colorado for matches against Colorado College and Air Force.
12 Cringeworthy Things Guaranteed to Piss Off Wyomingites
There are just certain things Wyomingites don't want to see or hear. Check out these 12 things that are guaranteed to anger someone from Wyoming.
- 12 Cringeworthy Things Guaranteed to P#@$ Off Wyomingites