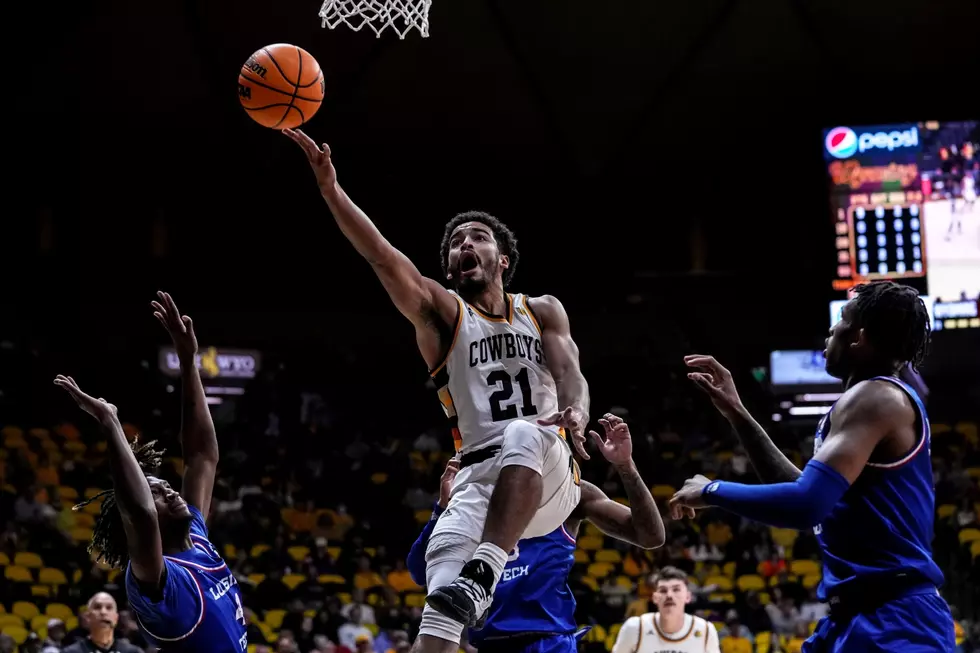 Wyoming's Noah Reynolds Named Mountain West Player of the Week
Wyoming's Noah Reynolds Monday was named the Mountain West Player of the Week./ UW courtesy photo
* University of Wyoming press release
LARAMIE -- University of Wyoming sophomore guard Noah Reynolds was named the Mountain West Player of the Week on Monday. It marks the first Player of the Week honor for the Pokes this season and the first of his career.
Reynolds, a native of Peoria, Ill., averaged 25 points per game in a pair of wins last week. He shot 64 percent from the field in two games going 18-of-28. Reynolds, who came off the bench in both outings, also added three assists per game and four rebounds. He has scored 75 points for the Pokes in his last three games played.
He recorded a career-high 30 points for the Cowboys on Tuesday evening in a win over Texas A&M Commerce, as it was tied for the second most by a player in the MW this season. He went 11-of-15 from the field in the contest. Against Louisiana Tech, Reynolds recorded 20 points and added four assists and five rebounds.
In nine games played this season, Reynolds has finished in double digits five times. He finished with eight points two other times. In an 89-85 overtime loss to Santa Clara in Salt Lake City, Reynolds netted 25 points on 10-of-18 shooting.
Reynolds is currently averaging 13.4 points per game to go along with 2.7 rebounds and 2.2 assists.
The Cowboys return to action on Saturday facing off against Dayton in the United Center in Chicago, Ill. in a contest on CBS Sports Network. Tipoff is scheduled for 6 p.m. Mountain Time.
From Bison to Triceratops - All of Wyoming's Official Things
Every state in our nation has chosen things that represent the state in one way or another to be official state things. Like a flower, or animal.
Wyoming
is no different.
The Equality State, or the Cowboy State, depending on which state slogan you want to go with, has a state flower. But did you know we also have a state tree and a state fish? Yes, we even have a state code.
To be an official thing, a member of the state legislature must write and submit a bill to the legislature declaring that a thing will be the official state thing. Then the legislature votes to pass the bill, or not, if it passes, the governor signs the bill into law and we have a new official state thing.
Here is what we have so far, all of Wyoming's official things. Now you can win big on Wyo Trivia Night if that's a thing that exists.
- From Bison to Triceratops - All of Wyoming's Official Things