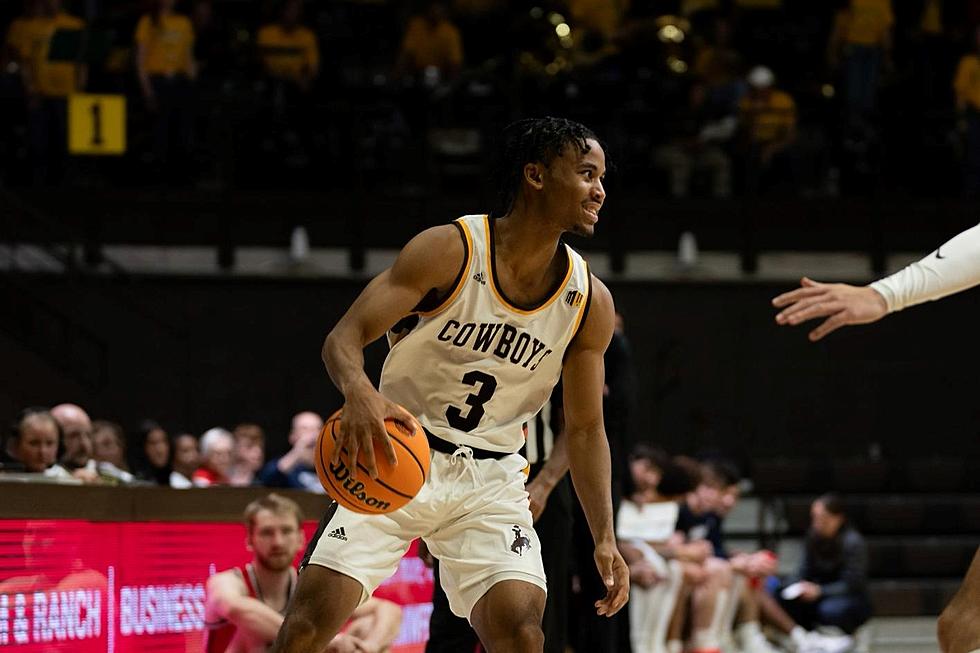 Cowboys Pull Away Late in 79-67 Exhibition Win Over Metro State
Wyoming guard Sam Griffin scored a game-high 24 points in the Cowboys 79-67 exhibition victory over visiting Metro State Friday night in Laramie./ UW courtesy photo
* University of Wyoming press release
LARAMIE -- Sam Griffin scored a game-high 24 points on 6-of-10 shooting while Akuel Kot added 22 on 5-for-14 from the floor. The duo also combined to make 21 free throws as the Wyoming Cowboys pulled away late from Metro State Friday night in exhibition action in Laramie.
Wyoming secured a 79-67 victory.
As a team, the Cowboys did a lot of their damage at the charity stripe, making 32 freebies. Overall, UW shot 38.6-percent from the field and made 3-of-18 3-pointers. The Roadrunners shot 36.4-percent and made 9-of-29 from beyond-the-arc. Wyoming scored 20 points off 15 Metro State turnovers.
The Cowboys committed just seven turnovers of their own.
Wyoming's advantage inside was evident as they out-rebounded the Roadrunners 44-34 and also had a 34-18 edge in points in the paint. The Cowboys also outscored Metro 11-5 in second-chance points as they posted five more offensive boards.
UW also got solid contributions from Oleg Kojenets off the bench as he was a basket shy of a double-double, posting eight points and grabbing a game-high 12 rebounds. Cam Manyawu scored 12 points, grabbed six rebounds and had a pair of steals.
The Cowboys led 42-35 at the break.
"I think first, I'm grateful to be back out on the floor coaching," said head coach Jeff Linder postgame. "Down the stretch last season, I wasn't able to do that, so I'm really grateful for the opportunity to coach a group of guys that the people of Wyoming will be really proud of. We needed to come out and play really hard and create that identity again, of what my teams have been about. I think we really took a step in the right direction.
"We needed a good game like this, against a good Division II team. Our guys needed to be pushed and execute and I thought our guys did a really good job understanding that they needed to get better one trip down the floor at a time."
UW sets its sights on regular season action now as it hosts Northern New Mexico at 6:30 p.m., Tuesday, Nov. 7.
Just The Facts: Size Doesn't Matter For Wyoming's War Memorial Stadium
Did you know it would take the populations of
Gillette
(32,857),
Laramie
(32,381),
Rock Springs
(23,319),
Sheridan
(17,844) and Wright (1,200) to create a sellout inside Michigan's famed 107,601-seat
Big House
, the largest college football stadium in the nation?
For those of you not familiar with the
Cowboy State
, those are Wyoming's third through sixth most inhabited cities, along with the small mining town in Campbell County.
Gallery Credit: 7220Sports.com
- Just The Facts: Size Doesn't Matter For Wyoming's War Memorial Stadium