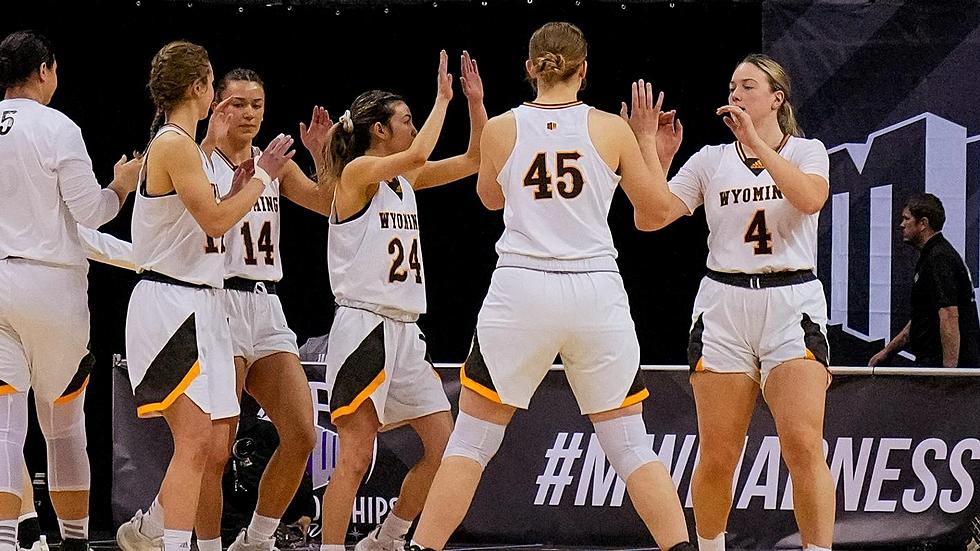 Cowgirl Basketball Announces New Staff Hires
The Wyoming Cowgirls will host Texas A&M-Corpus Christi in the opening round of the Women's NIT at 6:30 p.m., Friday, March 17 in Laramie./ UW courtesy photo
* University of Wyoming press release
LARAMIE -- Wyoming Cowgirl Basketball Head Coach Heather Ezell has announced the addition of a pair of new staff members, joining the Cowgirls this season.
Cameron Tucker will be a new UW assistant coach while Monica Brooks has been announced as the new Director of Basketball Operations.
Tucker comes to Laramie with a wealth of coaching experience. In his previous coaching stop, Tucker was the Associate Head Coach at DePauw University in Greencastle, Indiana from 2015-22. While with the Tigers, Tucker helped lead the team to six Division III NCAA Tournaments and five regular season North Coast Athletic Conference titles.
While Tucker was at DePauw, the Tigers had four NCAC Players of the Year, three Newcomers of the Year, nine First Team All-NCAC selections and eight Second Team honorees.
Prior to his time at DePauw, Tucker spent the 2014-15 season as the recruiting coordinator at Southeast Missouri State. That season, Tucker signed a trio of ESPN Top-300 recruits. Before arriving to SEMO, Tucker spent the 2013-14 season in Edinburgh, Scotland at the University of Edinburgh, the No. 1 ranked team in Scotland the fifth-overall rated team in the United Kingdom.
At Edinburgh, Tucker was the Head of Performance Basketball.
Tucker also had stops as an assistant coach at Milwaukee (2008-12) and Houston Christian (2012-13). This past year, Tucker was the Athletic Director at New Castle Middle School. Other stops for Tucker include being a National Evaluator from 2012-15 at Blue Star Basketball, an assistant coach at Warner University (2007-08) and he was the video coordinator during the 2006-07 season at Ball State.
Brooks comes to Wyoming after an illustrious playing career at Central Community College and Colorado Mesa.
While at CCC, Brooks was a Third Team All-America selection and was named First Team Region IX, while also being the region's Player of the Year. This past season at CMU, Brooks was an Honorable Mention All-RMAC performer after averaging 11 points and seven rebounds per game for the Mavericks, while starting in all 29 contests.
Brooks graduated with her degree in Exercise Science from Colorado Mesa in 2022 and received her Master's in Sports Management this past June.
30 Wyoming Attractions To Visit
- 30 Wyoming Attractions To Visit