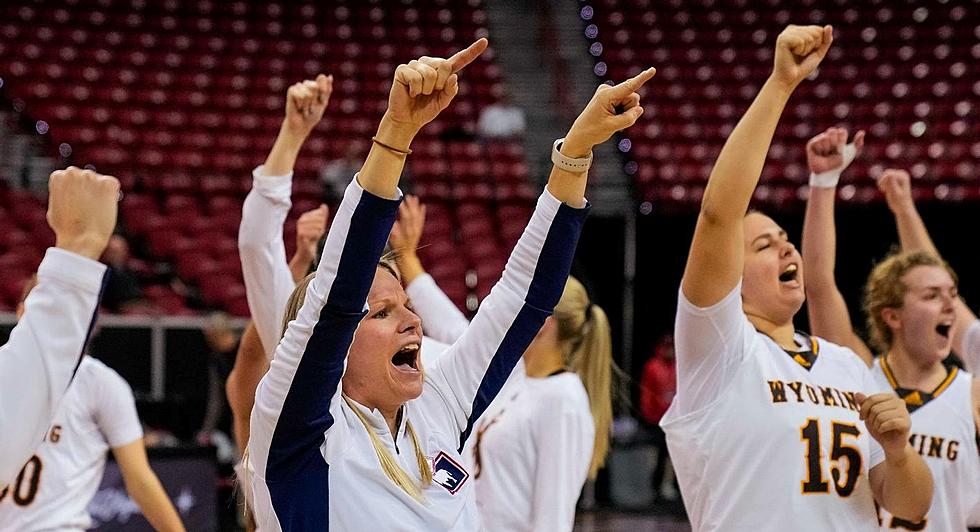 Cowgirl Hoops Announces 2023-24 Mountain West Slate
Wyoming women's basketball announced its Mountain West schedule Thursday afternoon./ UW courtesy photo
* University of Wyoming press release
LARAMIE -- The Wyoming Cowgirl basketball team has announced their Mountain West schedule for the upcoming 2023-24 season. The 18-game slate begins Dec. 31.
All dates and times for the conference schedule are subject to change at this time.
After opening league play on the road the previous seven seasons, Wyoming will get to play its Mountain West-opener in front of its home fans as Boise State comes to the Arena-Auditorium Dec. 30.
The Cowgirls open 2024 with the next two contests on the road, as they will travel to face Utah State Jan. 3 and Air Force Jan. 6. The Cowgirls' first home contest of the New Year is Jan. 10 when they host San Diego State.
Following a trip to New Mexico Jan. 17, UW returns home for a pair of contests featuring rivals Colorado State (Jan. 20) and Air Force (Jan. 24). Next, Wyoming faces a road trip to Fresno State, Jan. 27 before facing two-time defending Mountain West champion UNLV, Jan. 31.
The month of February begins with another pair of home games back-to-back. The Cowgirls welcome Nevada to town Feb. 3 and Utah State Feb. 7.
Feb. 10 will feature Wyoming's lone meeting with Boise State, Feb. 10 in Boise. The following week, the Cowgirls travel to Fort Collins for round two with CSU the 17th.
Feb. 21 and 24 both feature home contests, as UNLV and New Mexico will be the opponents, respectively. Wyoming finishes the regular season with 2-of-3 away from home, beginning Feb. 28 at San Jose State. That will be the only contest of the season with the Spartans.
Senior Night will be March 2 as the Cowgirls play host to Fresno State. The regular season finale will be played the 5th at San Diego State.
The Cowgirls enter year number two under Head Coach Heather Ezell. UW posted a 23-11 mark overall and went 13-5 in MW action in Ezell's inaugural campaign. Wyoming made it to the Mountain West Tournament Championship Game last season and made a trip to the Women's NIT.
Wyoming welcomes back a trio of All-Mountain West performers in Allyson Fertig (All-MW Team) and Malene Pedersen (2023 MW Freshman of the Year). 2022 All-Mountain West Team member McKinley Dickerson (formerly Bradshaw) also returns to the squad this season.
UW also has seven returners from last season in Tess Barnes, Emily Mellema, Grace Moyers, Paula Salazar, Marta Savic, Ola Ustowska and Bailey Wilborn. The Cowgirls officially begin practice Monday, Sept. 25.
Season tickets are now on sale for the 2023-24 season. Fans can go online to purchase tickets at the link HERE or can stop by the UW Ticket Office located on Willett Drive. Fans can also call the ticket office at 307-766-7220.
10 Reasons Why You're Lucky to Be Living in Wyoming
Here Are the Top 10 Reasons Why You're Lucky to Be Living in Wyoming
- 10 Reasons Why You're Lucky to Be Living in Wyoming,