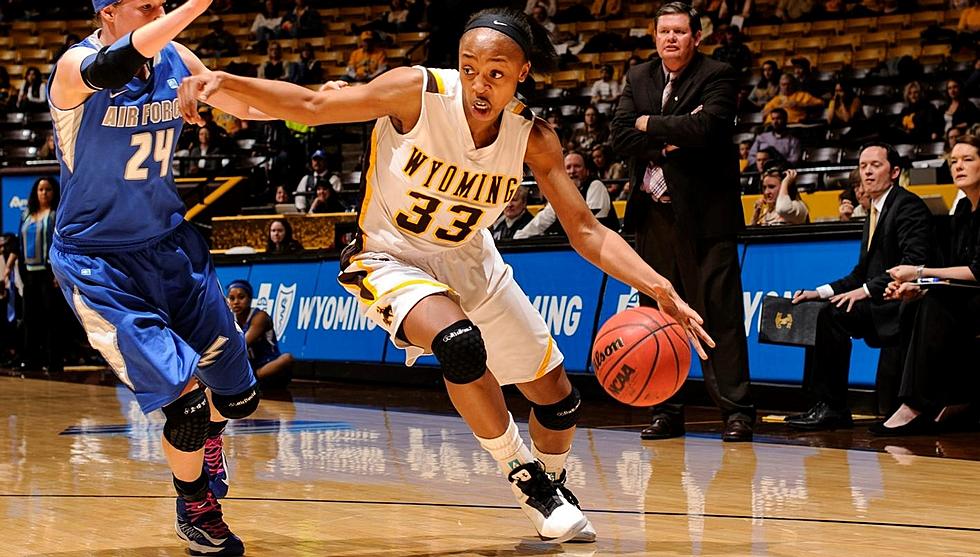 Former Cowgirl to Receive UWAA Rising Alumni Award
Former Wyoming women's basketball student-athlete Chaundra Sewell (2009-13) will be honored Thursday by the University of Wyoming Alumni Association. Sewell will receive the Rising Alumni Award at the Brown and Gold Alumni Banquet./ UW courtesy photo
* University of Wyoming press release
LARAMIE -- Former Wyoming women's basketball student-athlete Chaundra Sewell (2009-13) will be honored Thursday by the University of Wyoming Alumni Association. Sewell will receive the Rising Alumni Award at the Brown and Gold Alumni Banquet.
One of Wyoming's all-time greats, Sewell's name is all over the program's career records list.
She would go on to finish her Cowgirl career 18th in scoring with 1,252 points, ninth all-time with 785 rebounds and seventh with 81 career blocks. Sewell played in 124 career games at UW, which is now tied for the eighth-best mark in program history.
MORE UW HOOPS NEWS VIA 7220SPORTS:
* Linder, Cowboys basketball adds two more signees to 2023-24 class
* Wyoming basketball inks guard from famed DME Academy
* Wyoming receives commitment from NAIA Player of the Year
* PODCAST: Talking with Tom Burman
* Ken DeWeese named associate head coach of Wyoming basketball
* Bryston Williams joining Wyoming basketball staff
* Wyoming's Nathanial Talich enters NCAA Transfer Portal
* Nick Whitmore added to Wyoming coaching staff
* Wyoming lands first commit of 2023-24 class
* PODCAST: Where does Wyoming hoops go from here?
Sewell was a WBCA All-Region Team selection in 2012-13, as well as a WBCA Honorable Mention All-America. Sewell was a two-time All-Mountain West honoree as well as a two-time All-Defensive Team member. In her final season with the Cowgirls, she averaged just under 15 points per game while grabbing 9.7 rebounds per while shooting nearly 53-percent from the floor.
The Broomfield, Colorado native is a 2016 graduate of the UW School of Pharmacy. Sewell currently resides in Lincoln, Nebraska. She is now a pharmacy information specialist at Bryan Health.
From Bison to Triceratops - All of Wyoming's Official Things
Every state in our nation has chosen things that represent the state in one way or another to be official state things. Like a flower, or animal.
Wyoming
is no different.
The Equality State, or the Cowboy State, depending on which state slogan you want to go with, has a state flower. But did you know we also have a state tree and a state fish? Yes, we even have a state code.
To be an official thing, a member of the state legislature must write and submit a bill to the legislature declaring that a thing will be the official state thing. Then the legislature votes to pass the bill, or not, if it passes, the governor signs the bill into law and we have a new official state thing.
Here is what we have so far, all of Wyoming's official things. Now you can win big on Wyo Trivia Night if that's a thing that exists.
- From Bison to Triceratops - All of Wyoming's Official Things