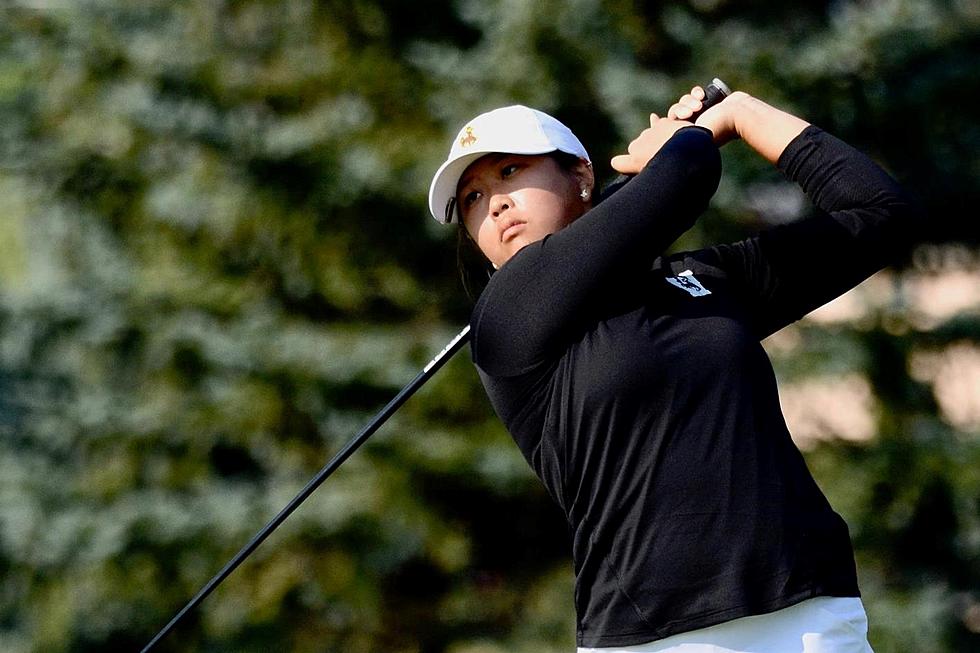 Cowgirl Golfers Finish Sixth at Mountain Classic Matchplay
The Wyoming Cowgirl golf squad wrapped up play at the Mountain Classic Matchplay on Tuesday at the Classic Club facing off against seventh seeded Seattle in the fifth-place match./ UW courtesy photo
* University of Wyoming press release
PALM DESERT, Calif., -– The Wyoming Cowgirl golf squad wrapped up play at the Mountain Classic Matchplay on Tuesday at the Classic Club, facing off against seventh-seeded Seattle in the fifth-place match. The Cowgirls finished sixth after falling to Seattle, 3-1-1, but Jadan Gonzalez picked up her second win of the tournament.
"Wow, what an up and down day. We really gave Seattle a run for their money. Jadan had an awesome finish to win the last two holes and secure the point for us. She really played solid all tournament," UW head women's golf coach Josey Stender said. "Morgan was a great leader for us. She played calculated and confidently against two nationally ranked players. I'm hopeful for this spring season with Meghan back in the mix, Sophie developing as a freshman and our upperclassmen leaders."
Gonzalez was the only Cowgirl to win two matches during the tournament pulling out a gritty win over Seattle's Rivekka Jumagulova winning the final two holes to clinch the victory. Samantha Hui capped off her tournament with a draw against Seattle's Azumi Arai.
For the second year in the row, the Cowgirls finished sixth at the Mountain Classic Matchplay. Mountain West rival Nevada captured the team title, defeating third-seeded Northern Arizona while fellow conference foe Boise State finished third after defeating fourth-seeded Montana State.
Up next for the Cowgirls is a week off before heading to Davis, Calif., to compete in the Causeway Invitational Feb. 27-28.
Day 2 Results – 
Championship Match  
No. 1 seed Nevada def. No. 3 seed Northern Arizona, 4-0-1
3rd Place Match 
No. 2 seed Boise State def. No. 4 seed Montana State, 3-1-1
5th Place Match  
No. 7 seed Seattle def. No. 8 seed Wyoming, 3-1-1
7th Place Match 
No. 5 seed Portland State def. No. 6 seed Southern Utah, 4-1-0
30 Ways To Say You're From Wyoming Without Saying You're From Wyoming
These are the most mentioned ways to say you're from Wyoming, without actually saying you're from Wyoming.