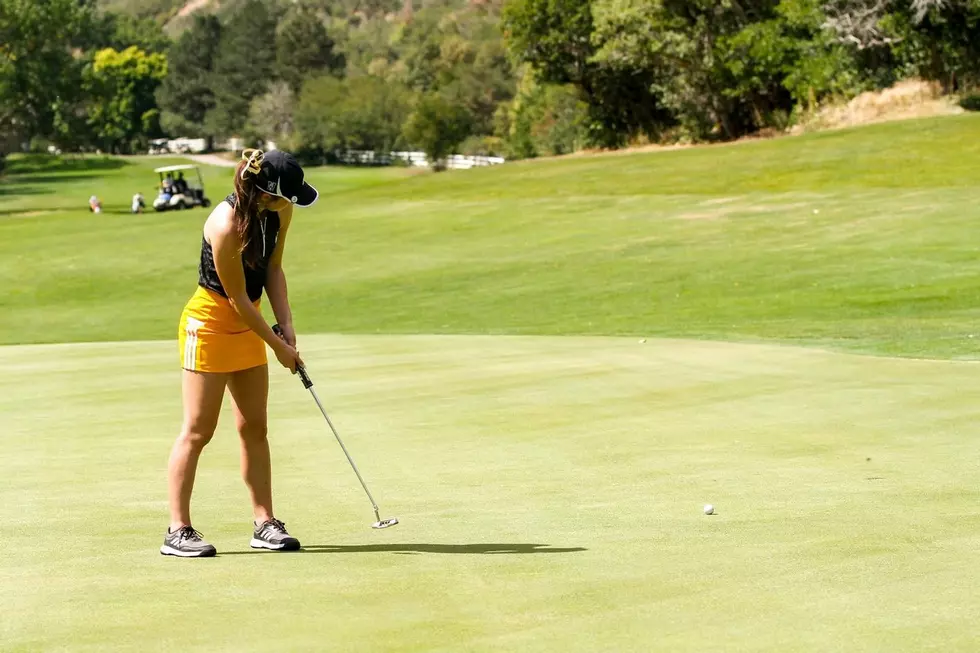 Cowgirls Conclude Play at Coeur d'Alene Resort Collegiate Invitational
The Wyoming Cowgirl golf squad concluded play at the Coeur d'Alene Resort Collegiate Invitational on Tuesday completing the third and final round of action. The Cowgirls finished tied for 14th behind a pair of top 25 finishes from Kyla Wilde and Samantha Hui./ UW courtesy photo
* University of Wyoming press release
Coeur d'Alene, Idaho -- The Wyoming Cowgirl golf squad concluded play at the Coeur d'Alene Resort Collegiate Invitational on Tuesday completing the third and final round of action. The Cowgirls finished tied for 14th behind a pair of top 25 finishes from Kyla Wilde and Samantha Hui.
"We just couldn't get anything going today unfortunately, but Kyla Scrambled well and Sam shot par through the last nine and every team member is contributing," UW head women's golf coach Josey Stender said, "We have another quick turn around this week into CSU's tournament where we will continue to focus on our competitive progress."
Wilde closed out the tournament as the top placer for the Cowgirls finishing tied for 21st with a three-round total of 218 (+5). Hui finished just behind her in a tie for 24th with a total score of 219 (+6). Morgan Ryan closed out her tournament with a three-round score of 229 (+16) finishing tied for 67th. Jadan Gonzalez and Rachel Stoinski rounded out the Cowgirl lineup finishing tied for 77th and 85th respectively.
As a team, the Cowgirls finished tied for 14th with Santa Clara posting a three-round score of 895 (+43), just two strokes behind 13th place Northern Arizona. Sacramento State ran away with the team title posting a team score of 851 (-1) finishing as the only team under par.
Up next the Cowgirls have a quick turnaround as they head to Windsor, Colorado to compete in the CSU Colonel Wollenberg Ram Classic September 26-27.
Team Results 
Sacramento State 851 (-1)
Nevada                           857 (+5)
Gonzaga University 860 (+8)
Oral Roberts                   868 (+16)
UC-Riverside 872 (+20)
San Francisco                880 (+28)
GCU       881 (+29)
CSU-Fullerton 883 (+31)
Seattle       884 (+32)
Northern Illinois885 (+33)
Long Beach State886 (+34)
Cincinnati 891 (+39)
Northern Arizona893 (+41)
T14. Wyoming                      895 (+43)
T14. Santa Clara                 895 (+43)
Georgetown 896 (+44)
FIU 900 (+48)
Hawaii 907 (+55)
Southern Utah 914 (+62)
Cowgirl Results  
T21 – Kyla Wilde – 74+71+73= 218 (+5)
T24 – Samantha Hui – 73+70+76= 219 (+6)
T67 – Morgan Ryan – 74+76+79= 229 (+10)
T77 – Jadan Gonzalez – 74+79+79= 232 (+13)
T85 – Rachel Stoinski – 78+77+78= 233 (+14)
LOOK: Historical Wyoming License Plates Since 1914