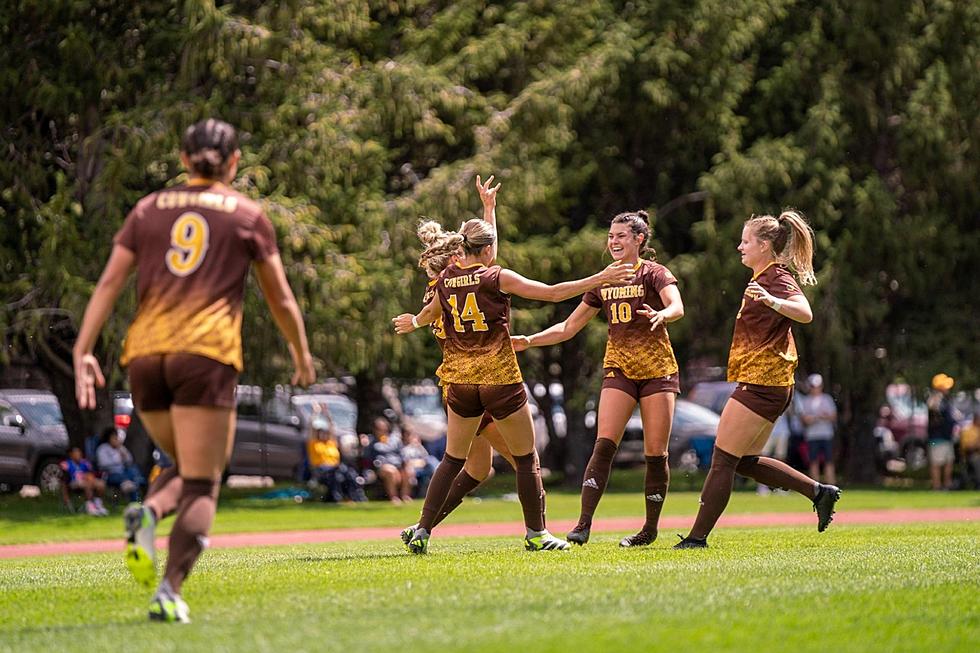 Cowgirls Rally Twice to Earn Draw at Louisville
The University of Wyoming soccer team played its most underwhelming match Thursday in a home loss to Idaho State. Sunday at Louisville, the Cowgirls proved that its first defeat, and the way they played, was simply a one-off. / UW courtesy photo
* University of Wyoming press release
LOUISVILLE, Ky., – The University of Wyoming soccer team played its most underwhelming match Thursday in a home loss to Idaho State. Sunday at Louisville, the Cowgirls proved that its first defeat, and the way they played, was simply a one-off.
Wyoming went into ACC country and came out with a 2-2 draw at Dr. Mark and Cindy Lynn Stadium. The result pushes the Cowgirls' record to 3-1-3 on the season, while the Cardinals move to 1-4-3 on the year.
The Cowgirls sticktoitivness was on display on more than one occasion Sunday. Wyoming rallied not once but twice to earn the tie.
The first comeback occurred in the first half. After an own-goal vaulted the Cardinals ahead in the 16th minute, the Cowgirls responded in 34th minute. Jamie Tatum took advantage of a flustered and out-of-position goalkeeper, showing class in her equalizing goal.
The score is Tatum's 24th of her career. That ties her for the all-time program lead with Mercy Adetoye.
The second comeback happened during the final 45 minutes of the contest. Louisville retook the lead in the 77th minute off a goal from Chester Lou, assisted by Hayley Howard. Wyoming responded in the 88th minute, as Jazi Barela headed in a corner from Tatum to give the match its final tally.
The score was Barela's third of the season. That ties her with Alyssa Glover for the team lead.
Louisville recorded more shots, 17-11, on Sunday, however, both clubs fired six that were on frame. Tatum and Maddi Chance paced the Cowgirls with three apiece.
Hayley Bartel received her second consecutive start in net and third of her career for Wyoming. She made five saves, while Cardinals' goalie Erynn Floyd turned away four shots.
Wyoming closes out non-conference play away from home. The Cowgirls travel to North Dakota on Thursday for a 2 p.m. contest at Bronson Field.
10 Reasons Why You're Lucky to Be Living in Wyoming
Here Are the Top 10 Reasons Why You're Lucky to Be Living in Wyoming
- 10 Reasons Why You're Lucky to Be Living in Wyoming,