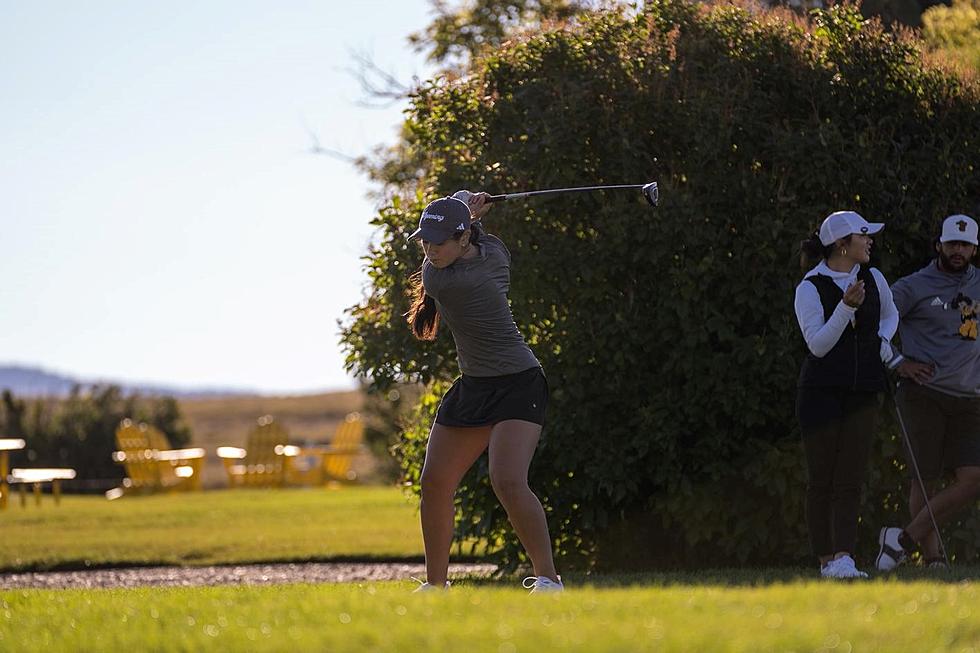 Cowgirls Set to Compete at CSU Colonel Wollenberg Ram Classic
Following an idle week, the Cowgirls return to action for their second tournament of the season as they head to Fort Collins, Colorado to compete in the CSU Colonel Wollenberg Ram Classic hosted by Mountain West rivals Colorado State./ UW courtesy photo
* University of Wyoming press release
LARAMIE -- Following an idle week, the Cowgirls return to action for their second tournament of the season as they head to Fort Collins, Colorado to compete in the CSU Colonel Wollenberg Ram Classic hosted by Mountain West rivals Colorado State.
The tournament will tee off on Monday with 36 holes set to be played on the 6,159-yard, par 72 course.
The Cowgirls will tee off at 9 a.m. MT on Monday and follow that up with the third and final round of play which is currently scheduled for Tuesday at 9 a.m. MT.
"We always look forward to playing at Ptarmigan Country Club as we have had a great competitive history there," Head Women's Golf Coach Josey Stender said. "The team had a solid start in the first event of the season and has been very productive in practice since then."
The Cowgirls are coming off of a solid season opening performance which saw them finished tied for eighth amongst a 16-team field at the MSU Payne Stewart Memorial.
The Cowgirls were led to their top ten finish by graduate transfer Tomine Bjerkelo who had a stellar debut in the Brown and Gold finishing tied for ninth with a three-round total of 271 (+1). Joining Bjerkelo in the starting lineup this week will be Kyla Wilde, Jadan Gonzalez, Moran Ryan and Meghan Vogt.
The trio of Samantha Spielman, Sophie Spiva and Grace Dunkleberger will be in action as well competing as individuals.
The Cowgirls will be in for a challenge this week as they head to Fort Collins going up against a competitive 11 team field highlighted by host school Colorado State.
The Rams are coming off of a historic season where they finished third at the MW Championships led by Sofia Torres who finished tied for third at the MW Championships. Torres's performance at the conference tournament earned her a spot in the NCAA Postseason as she earned a bid to the Westville Regional where she finished 24th.
Long Beach State will also be a team to watch as they are coming off a second-place finish at last season's Big West conference championships. LBSU will be led into Fort Collins by Jasmine Leovao who had outstanding true freshman season which saw her capture the individual Big West title and qualify for the NCAA San Antonio Regional.
POKES: The Seven Best Games In The History Of The Wyoming-CSU Border War Rivalry (Naturally, they were all Wyoming wins)