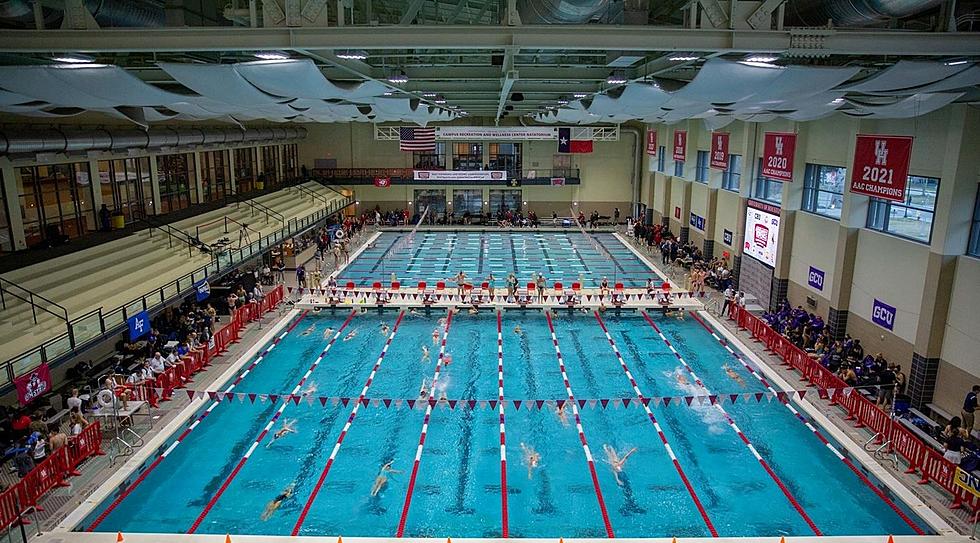 Divers lead charge, Wyoming sits in first after Day 1 of WAC Championships
The University of Wyoming men's swimming & diving team sits atop the team leaderboard after Day 1 of the Western Athletic Conference championships. The Cowboys earned 103 points Thursday inside CRWC Natatorium, many of those being piled up in the diving well./ UW courtesy photo
* University of Wyoming Athletics media relations release
HOUSTON -- The University of Wyoming men's swimming & diving team sits atop the team leaderboard after Day 1 of the Western Athletic Conference championships. The Cowboys earned 103 points Thursday inside CRWC Natatorium, many of those being piled up in the diving well.
"I don't remember the last time we were in first place after the first night of racing," UW head coach Dave Denniston said. "That credit goes to our divers."
All three of the Pokes' divers advanced to finals. Sophomore Juan Gonzalez led that charge.
Gonzalez finished runner-up with a final tally of 373.70. Senior Brendan Byrnes placed fifth, compiling a score of 302.70, while junior Payton Lee placed seventh with a score of 299.50.
"I'm just so impressed how we got off to a hot start today," diving head coach Ted Everett said. "For whatever reason, we haven't always gotten off to a hot start at these meets to build momentum as we go. I'm hoping that we can just keep feeding off the positive energy."
In the competition pool, Wyoming earned a pair of fourth-place finishes. The 200-yard medley relay team of Max DeYoung, Grant Sloan, Gavin Smith and Matt Lang clocked in at 1:27.84, and the 800-yard freestyle relay team of Gavin Smith, Luke Walker, Harry Tjaden and Ryan Netzel logged a time of 6:31.70.
"Our relays held their own," Denniston said. "Gavin Smith did a great job swimming fly on the medley and leading off the 800 free. Ryan Netzel ran down GCU on the last 25 to move into fourth.
"We will carry the momentum into tomorrow."
Thursday's action begins with prelims for the men's 1-meter diving at 9:30 a.m. Men's finals that will take place Thursday night include the 200-yard free relay, 1-meter diving, the 500-yard freestyle, the 200-yard individual medley and the 50-yard freestyle.
15 Questions You Should Never Ask Someone From Wyoming
- 15 Questions You Should Never Ask Someone From Wyoming