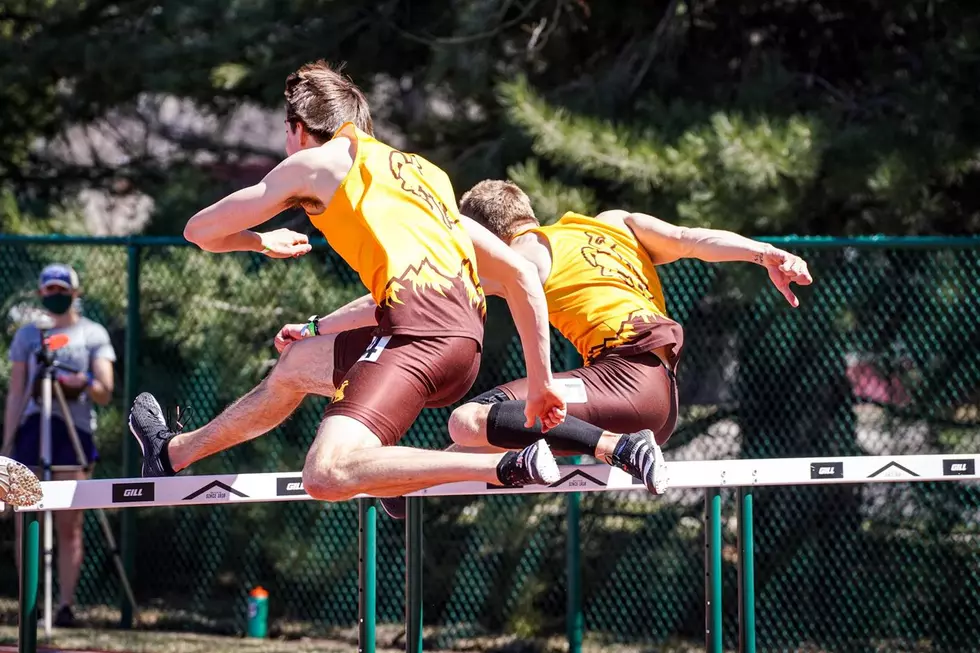 First events wrap up at 2022 Mountain West Championships
The final and second day of the 2022 Mountain West Decathlon and first final events on the track of the Outdoor Championships took place on Thursday night at Veterans Memorial Stadium./ UW courtesy photo
* University of Wyoming Athletics media relations release
FRESNO, Calif., -- The final and second day of the 2022 Mountain West Decathlon and first final events on the track of the Outdoor Championships took place on Thursday night at Veterans Memorial Stadium. 
Sage Coventry and Bryson Engebretsen were the first University of Wyoming Track & Field Athletes to compete at the 2022 Mountain West Outdoor Championships as the Decathlon began on Wednesday and wrapped up on Thursday. 
Coventry led the way on day one for the Pokes. Holding steady at fourth place entering the second and final day, Coventry had the best High Jump of any competitor in the field going 6-07 in the event. Coventry went 22-7.75 in the Long Jump, threw 43-0.25 in the Shot Put and ran an 11.45 in the 100M dash and a 53.43 in the 400. 
Day two saw Coventry run a 15.41 in the 100M Hurdles, throw 115-3 in the Discus, hit a mark of 11-9.75 in the Pole Vault, throw 165-2 in the Javelin, and run a 5:03.32 in the 1500. Coventry finished in 7th place with 6714 points. Coventry now ranks No. 9 all time on the UW Top 10 List with his performance. 
Engebretsen sits in eighth place after the first day. The Cowboy went 51.04 in the 400 and 11.45 in the 100M das for his two best performances of the day. He jumped 21-4 in the Long Jump, 5-10.75 in the High Jump and threw 35-11.25 in the Shot Put. 
Engebretsen ran a 15.82 in the 110M Hurdles, throw 110-6 in the Discus, throw 134-6 in the Javelin. He did not hit a mark in the Pole Vault and did not run in the 1500M. 
In the first final on the track Leah Christians and Abigail Whitman ran in the 10000M Women's race. Christians who bolted in the UW Top-10 list earlier this season at No. 2 ran a 35:03.91 to finish in 11th place. Whitman did not finish. 
Gus McIntyre ran the final race of the night for the Pokes. McIntyre ran a 32:28.67 in the men's 10000M run for a 15th-place finish. 
Full results from the day can be found at https://rt.trackscoreboard.com/meets/51122/events
Friday will be the first full slate with Finals taking place in the Hammer Throw, Long Jump, High Jump, Pole Vault and Shot Put. Those Field event begin at 2PM and will wrap up with the Women's Shot Put beginning at 7PM. Things will get started on the track at 5PM with qualifying and run until 8:30 with the Steeplechase being the only final ran on Friday. 
Stay up to date with Wyoming Track & Field by following @wyo_track on Twitter.
15 Questions You Should Never Ask Someone From Wyoming
- 15 Questions You Should Never Ask Someone From Wyoming