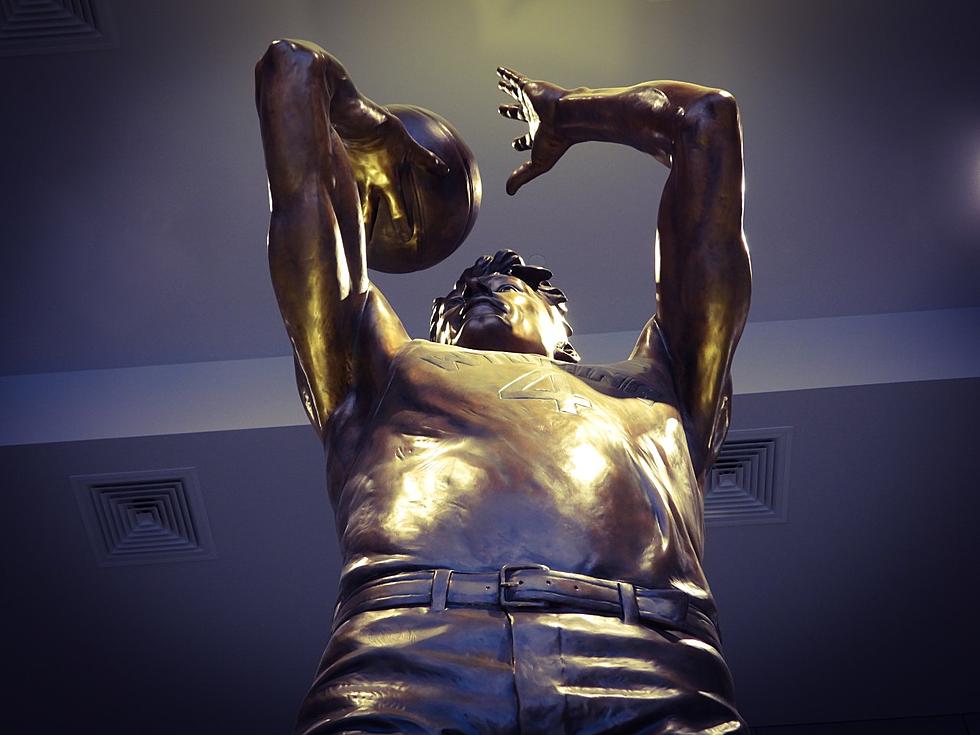 LOOK: Dome on the Range rocking once again
The inventor of the modern day jump shot, Kenny Sailors, will forever greet Wyoming fans as they enter the Arena-Auditorium in Laramie./ Lindsay Bugas photo
LARAMIE -- Nearly 5,500 fans went through the turnstiles inside the Arena-Auditorium last Saturday to watch the Cowboys take on the visiting New Mexico Lobos.
Why is that significant?
Wyoming hasn't averaged a crowd that size since the 2014-15 season. That one ended with Larry Nance, Josh Adams and Co. cutting down the nets in Las Vegas and a berth in the NCAA Tournament.
Momentum is starting to built as the wins pile up.
Jeff Linder's squad is currently 8-0 at home after knocking off the Lobos, 93-91. Wyoming is 15-3 overall and sports a 4-1 record in Mountain West play.
Our Lindsay Bugas brought her camera to the court to document the atmosphere inside the Dome of Doom. The crowd didn't disappoint in this one and likely helped the home team stave off an upset attempt from the lone winless team in the league.
Here are some of Linday's shots:
UW vs. New Mexico