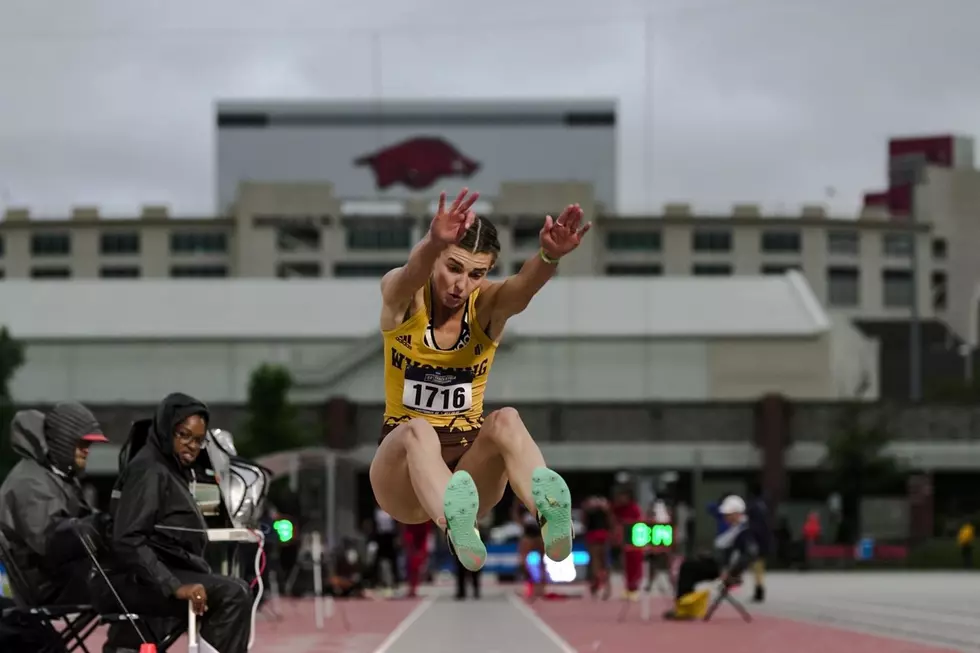 Season comes to an end for three Cowgirls at NCAA West Prelims
Mary Carbee, Leah Christians and Shayla Howell competed in their respective events on Thursday night at John McDonnell Field on the campus of the University of Arkansas./ UW courtesy photo
FAYETTEVILLE, Ark. — Three Cowgirls bowed out of the NCAA West Preliminaries Thursday at John McDonnell Field at the University of Arkansas.
Shayla Howell, Mary Carbee and Leah Christians all failed to land in the Top 12 and punch their tickets to the Outdoor Track & Field Championships, which will take place June 8-11 in Eugene, Oregon.
Howell, a native of Story, Wyo., placed 24th overall in the long jump event Thursday, landing a final distance of 19-11. Howell earned All-American status during the indoor season. The senior also claimed a Mountain West Outdoor Championship in mid-May.
The top long jumper was Texas A&M's Deborah Acquah who hit 21 feet, 10 inches.
Carbee landed in 36th place out of 48 hammer throwers, finishing with a top toss of 182-7. The junior from Lynden, Wash., placed 46th in last season's west prelims.
Top mark in the hammer throw went to Cal's Camryn Rodgers, who hit 250-10.
Christians, a freshman from Castle Rock, Colo., landed in 41st place in the 10K with a time of 35:44.76. Christians owns the second-fastest time in school history in the distance race.
Grace Forbes of Rice finished with the top time of 33:35.30 in Fayetteville.
On Wednesday, Wyoming's Kareem Mersal finished second overall in the long jump with a leap of 25 feet, 10 inches. The sophomore from Cairo, Egypt broke his own school record with that jump and punched his ticket to the Pacific Northwest.
12 Cringeworthy Things Guaranteed to Piss Off Wyomingites
There are just certain things Wyomingites don't want to see or hear. Check out these 12 things that are guaranteed to anger someone from Wyoming.
- 12 Cringeworthy Things Guaranteed to Piss Off Wyomingites