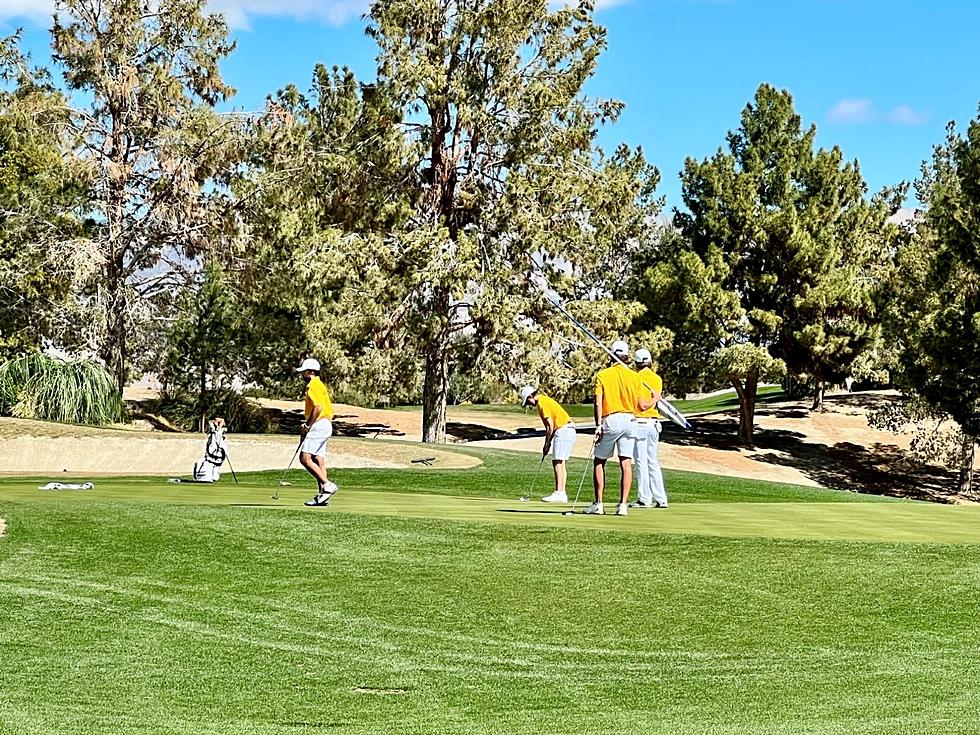 Wyoming Golf Adds Blake Isakson to Coaching Staff
The Wyoming Cowboys entered Friday's final round of the Wyoming Desert Intercollegiate with a six-stroke lead and they never relinquished that lead on way to a three-stroke victory over second-place Fresno State./ UW courtesy photo
* University of Wyoming press release
LARAMIE -- University of Wyoming Director of Golf and head men's golf coach Joe Jensen announced the addition of Blake Isakson to the coaching staff on Friday. Isakson joins the Wyoming staff after serving on the Southwest Section Junior Golf Committee for the PGA earning numerous awards during that time.
"I've known Blake for a while, I actually recruited back when he was playing so I've known him for a long time. He's a very good player but he's and even better coach and teacher. He adds a lot of skill and talent to our coaching staff," Head Men's Coach Jensen said. "He will be a huge help in both coaching and recruiting. He is a tremendous guy, and we can't wait to have him in Laramie."
Since 2020, Isakson has been listed in the US Kids Golf Coach top 50 twice along with being listed as a top 50 master coach in 2022. Along with the coaching awards, he received the 2022 PGA Game Changer Award for Player Engagement.
"We are very fortunate to bring on a coach with the skill set and experience that Blake offers. He has a plethora of knowledge and a great energy that our players will benefit from," Head Women's Golf Coach Josey Stender said. "I am so appreciative that Joe and I work so well together, and I believe Blake will be no different."
Before joining the Wyoming coaching staff, Isakson spent time working as the Director of instruction at perfect circle golf using his 18 years of teaching and coaching experience to help grow the game. Over those years he has helped to start golf programs at numerous high schools in Arizona. Isakson has also excelled as a player most recently qualifying for the upcoming National Club Pro Championship.
"I am super excited to join this amazing program," Isakson said. "I have been a longtime fan of Wyoming and have had some students that have gone and played for Wyoming. It's an incredible opportunity and I am very excited to join the Wyoming Golf Family!"
Isakson was a NJCAA All-American and Academic-All American at Phoenix College before transferring to Arizona State where he earned his bachelor's degree in finance in 2007.
Here Are Words And Phrases That Drive Wyomingites Crazy
There are certain words or phrases that when you hear them it makes your skin crawl. We headed to social media and asked you to share what words or phrases drive you crazy when you hear them. Here's a collection of the top 12 from what you shared with us.
- Here Are Words And Phrases That Drive Wyomingites Crazy