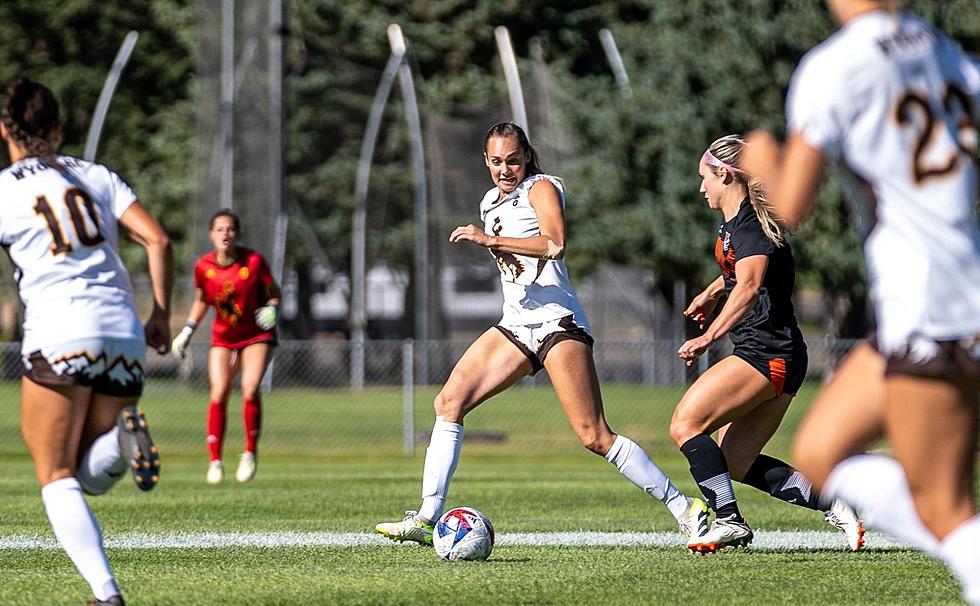 Wyoming Soccer Falls at Boise State, 3-1
Loss drops Wyoming to 4-4-3 overall and 0-3-0 (0 points) in Mountain West Conference play./ UW courtesy photo
* University of Wyoming press release
BOISE, Idaho -- The University of Wyoming soccer team dropped its first road game of the season Thursday night. The Broncos downed the Cowgirls, 3-0, at the Boas Soccer Complex.
The loss drops Wyoming to 4-4-3 overall and 0-3-0 (0 points) in Mountain West Conference play. The victory pushes Boise State to 4-1-6 overall and 2-0-1 (7 points) in league action.
Nikayla Copenhaver accounted for the lone Cowgirl score. She netted her first goal of the season on a penalty kick in the 90th minute.
Boise State opened the scoring in the 13th minute, as Kenzie MacMillian found the back of the net off a feed from Carly Cross. MacMillian added to her total with another score, this time unassisted, in the 63rd minute, and Cross capped the Broncos' total with a goal during the 82nd minute.
The Broncos got after the Cowgirls for the majority of the night, outshooting them, 22-12. Maddi Chance paced Wyoming with three shots to her name.
Miyuki Schoyen received her first start in net for Wyoming since the Northern Colorado game on Sept. 3. She logged a career-high 10 saves.
Genevieve Crenshaw played goalkeeper for Boise State. She made five saves.
The Cowgirls are back in action Sunday. They travel to Utah State for a 1 p.m. contest at Chuck and Gloria Bell Soccer Field.
University of Wyoming's Top 50 Football Players
The rules are simple: What was the player's impact while in Laramie? That means NFL stats, draft status or any other accolade earned outside of UW is irrelevant when it comes to this list.
This isn't a one-man job. This task called for a panel of experts. Joining 7220's Cody Tucker are Robert Gagliardi, Jared Newland, Ryan Thorburn, and Kevin McKinney.
We all compiled our own list of 50 and let computer averages do the work. Think BCS -- only we hope this catalog is fairer.
Don't agree with a selection? Feel free to sound off on our Twitter:
@7220sports
- #Top50UWFB
Gallery Credit: 7220Sports.com
- University of Wyoming's Top 50 Football Players