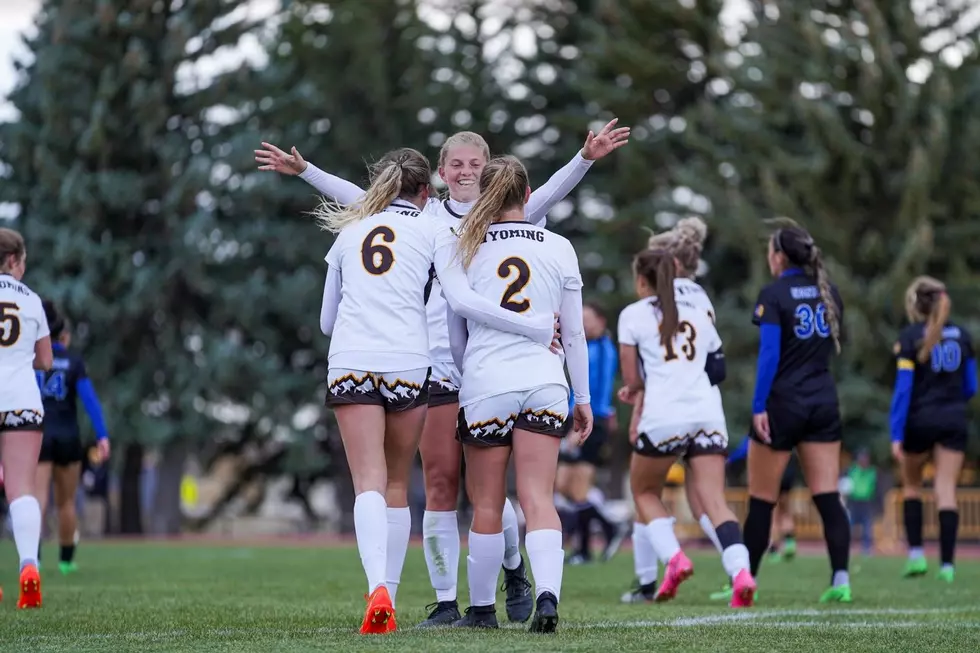 Wyoming Soccer Picked to Win the MW in Preseason Coaches' Poll
The win propels Wyoming to 6-6-5 on the season and 5-3-2 (17 points) in Mountain West Conference play, while also punching a ticket to the league's postseason tournament. The loss drops the Spartans to 6-6-5 overall and 5-3-2 (17 points) in conference play./ UW courtesy photo
* University of Wyoming press release
LARAMIE -- The Mountain West Conference announced its preseason soccer coaches' poll. The University of Wyoming was picked to win the league, accumulating 100 points and four first-place votes.
It was a close vote, as San Diego State was selected to finish second with 98 points and four first-place votes. New Mexico wasn't far behind the Aztecs, gathering 97 points and one first-place vote, while San Jose State checked in at No. 4 with 92 points and three first-place votes.
UW FOOTBALL NEWS VIA 7220SPORTS:
* Throwback Thursday: My Brother's Keeper
* DQ James' trademark smile, speed has returned
* Pokes Practice Report: Trial by fire in the trenches
* Wyoming fans better get to know the name Luke Sandy
* Mountain West unified, exploring options of adding programs
* Wyoming's Dawaiian McNeely suffers knee injury, status unknown
* Naz Hill confident he can immediately contribute in UW secondary
* Pokes Practice Report: Monsters in the Middle
The Cowgirls, Lobos and Spartans all shared the regular-season crown in 2022. San Jose State defeated Wyoming in the MW Conference Tournament title match to claim the league's automatic bid to the NCAA Tournament.
The Cowgirls begin their season Aug. 17. They play host to Colorado School of Mines at 4 p.m. at the Madrid Sports Complex.
2023 Mountain West Preseason Women's Soccer Coaches' Poll 
Rank      Team (first-place votes)                              Points  
 Wyoming (4)                                    100
 San Diego State (4)                         98
 New Mexico (1)                               97
 San Jose State (3)                            92
 Utah State                                        91
 Boise State                                        86
 Colorado State                                 53
 Colorado College                            50
 UNLV                                                  35
 Air Force                                           33
 Fresno State                                     31
 Nevada                                              26
POKES: The Seven Best Games In The History Of The Wyoming-CSU Border War Rivalry (Naturally, they were all Wyoming wins)