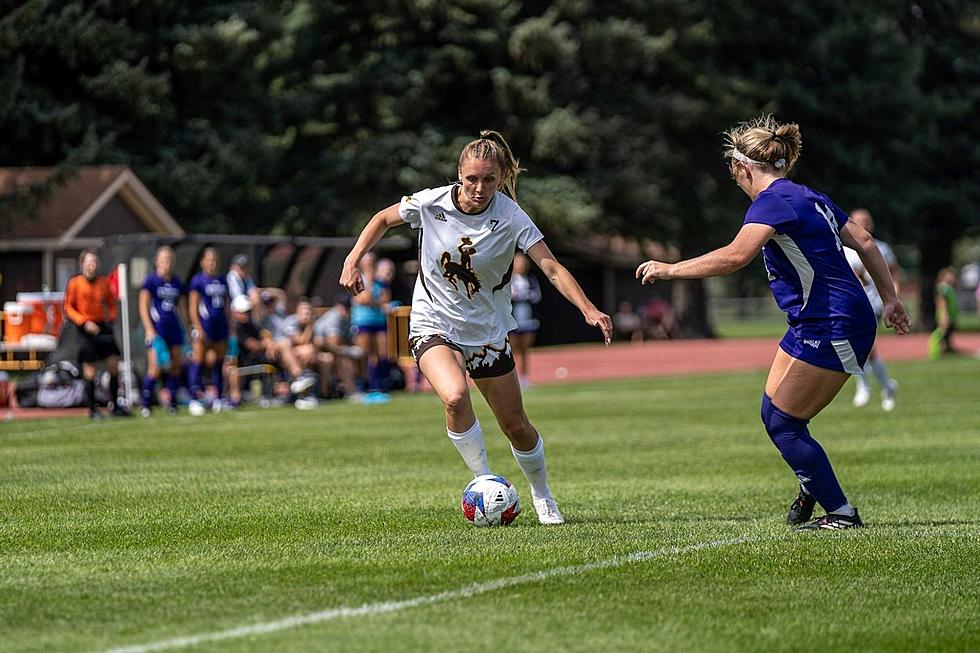 Wyoming Tallies Late Goal in Thrilling 1-0 Victory over Spartans
The University of Wyoming soccer team returns home this weekend to celebrate its Senior Day with a non-conference rivalry match. The Cowgirls host Northern Colorado with the Front Range Derby trophy on the line Sunday at 1 p.m. at the Madrid Sports Complex./ UW courtesy photo
* University of Wyoming press release
SAN JOSE, Calif., – It seemed as though it was only a matter of time before the University of Wyoming soccer team scored Thursday night at San Jose State. The Cowgirls put consistent pressure on the Spartans for a majority of the match, making a goal essentially imminent.
However, as the clock wound down at the Spartan Soccer Complex, it appeared as though Wyoming's offensive struggles would persist, as it would simply run out of time. It felt that way until the waning moments of the match.
Keelie Wortmann provided the late fireworks off a cross from Alyssa Glover. The 89th-minute goal gave the game its final 1-0 tally and the Cowgirls a much-needed three points.
"Our game plan coming in – the only thing we talked about – was choosing joy, believing in one another, staying together and just being each other's biggest hype lady no matter what the game brought," head coach Colleen Corbin said. "The energy tonight was incredible. I'm super proud of the girls. They leaned in and believed in the foundation of our team and our culture, which is joy, love, belief and trust."
The win propels Wyoming to 5-5-3 overall and 1-4-0 (3 points) in Mountain West Conference play. The loss drops San Jose State to 3-5-5 overall and 1-2-2 (5 points) in league action.
The Cowgirls got after San Jose State early, and that led to a slight 9-8 edge in shots after 45 minutes. Wyoming increased its aggressiveness in the second half, especially following Kiana Miyazato's red card in the 51st minute that placed San Jose State down a player for the remainder of the game.
The Cowgirls held possession, moved the ball, and made the Spartans' defense shift and exert a great deal of energy during the final 38 minutes, and it eventually paid off. Wyoming doubled up San Jose State, 8-4, in shots in the final 45 minutes, and the last one found the back of the net.
The aforementioned red card was a microcosm of the physical nature of the entire game. Seven cards were issued, six during the second half, in what was a rematch of last year's Mountain West Tournament title match.
Lost in the euphoric theatrics of Wortmann's late score was the play of goalkeeper, Miyuki Schoyen. She carded a clean game for Wyoming, making five saves for her third shutout of the season. San Jose State goalkeeper, Bente Pernot, logged three saves.
Jamie Tatum and Maddi Chance led Wyoming in shots with four apiece. Glover had three and Alyssa Bedard managed two.
The Cowgirls finish up their road swing at Fresno State on Sunday. That contest is slated for 1 p.m. inside the Bulldog Soccer Stadium.
UW vs. NIU September 11, 2021