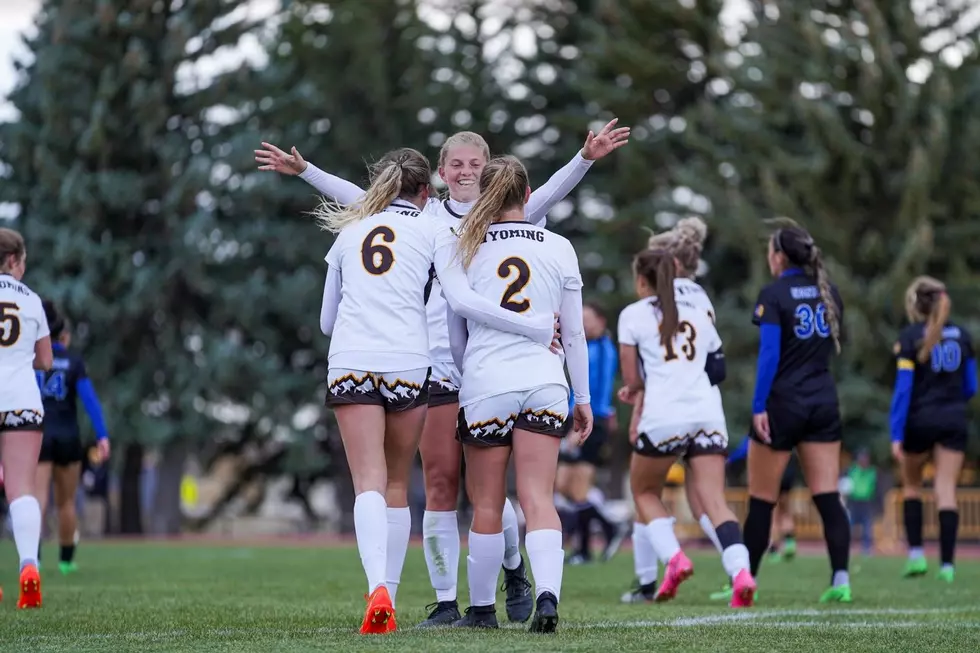 Lindsay LaMont Named Assistant Coach of Wyoming Soccer
The win propels Wyoming to 6-6-5 on the season and 5-3-2 (17 points) in Mountain West Conference play, while also punching a ticket to the league's postseason tournament. The loss drops the Spartans to 6-6-5 overall and 5-3-2 (17 points) in conference play./ UW courtesy photo
* University of Wyoming press release
LARAMIE -- University of Wyoming soccer head coach Colleen Corbin added a member to her coaching staff Tuesday. Lindsay LaMont was named assistant coach and will work primarily with goalkeepers.
"We are ecstatic to be adding Lindsay to our already dynamic and energetic staff," Corbin said. "She is a young coach with a diverse background who is motivated and enthusiastic about joining our program and immediately adding value. I am looking forward to her becoming a role model for our players and watching her growth as a Cowgirl."
LaMont arrives in Laramie after a one-year stint at Portland State. She was an assistant coach with the Vikings, mostly working with the goalkeepers.
"I'm thrilled to be joining the Wyoming family and to have the opportunity to be a part of such a strong program," LaMont said. "I'm grateful for Colleen believing in me and bringing me onto an incredible staff. I can't wait to get out there and get to work. Go Cowgirls!"
Portland State finished third in the Big Sky last season, its highest finish since 2014. The Vikings went 4-2-2 in league action and 5-8-5 overall.
LaMont competed collegiately at Oregon State from 2015-19. She recorded 55 saves in her time as a Beaver, 47 of those occurred in the 2018 season when LaMont made six starts in net.
LaMont graduated with a degree in nutrition/dietetics. She originally hails from Portland, Oregon.
MORE UW ATHLETICS NEWS VIA 7220SPORTS:
* Cowboys in the NFL: Free Agent Frenzy
* Three stars of the game: Brown vs. Gold
* Behind the numbers: Wyoming spring football game
* Peasley, Gold Team wins Wyoming spring game, 17-10
10 Of The Most Famous Wyomingites In History
We asked our listeners to tell us who they thought was the most famous Wyomingite in History, here are the top 10 picks. NOTE: To be a Wyomingite you do NOT have to be born here, but you DO have to have lived here for at least a year.
- 10 Of The Most Famous Wyomingites In History