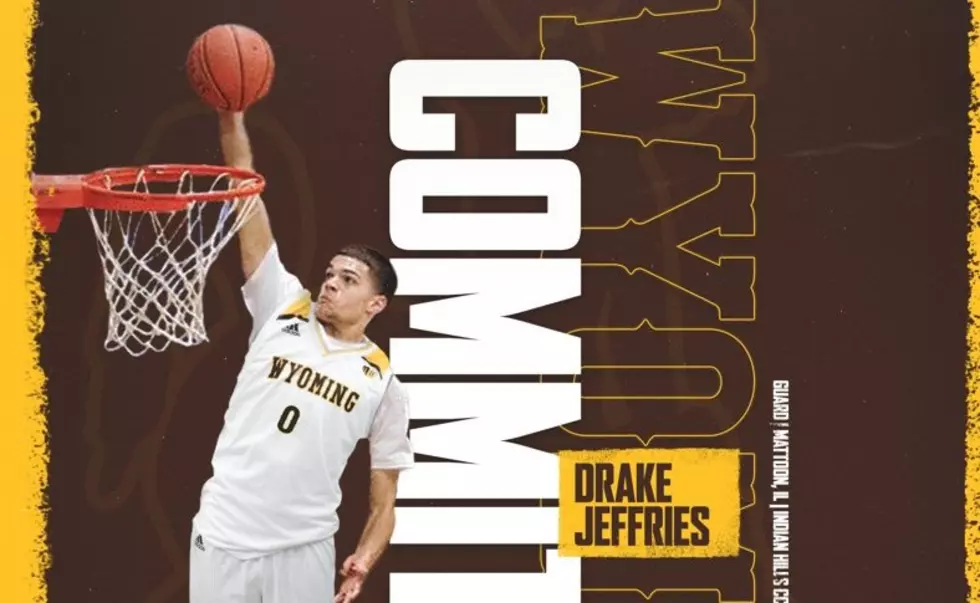 One of nation's top 3-point shooters chooses UW
jeffriescrop
LARAMIE -- During his introductory teleconference, new Wyoming basketball coach Jeff Linder said he would be on the hunt for shooters.
Saturday night, he landed one of the best in the nation.
Drake Jeffries, a 6-foot, 5-inch guard from Indian Hills Junior College (Iowa), shot 44.8 percent from behind the arch last season, netting 86 3-pointers. The sophomore also shot 47.6 percent from the field and pulled down 97 rebounds. He averaged nearly 10 points per game.
Jeffries, a Mattoon, Illinois, native, has two years of eligibility left in Laramie.
You think Linder is happy about this signing?
Hunter Maldonado seems pretty stoked, too.
Jeffries joins Arizona prep star Xavier DuSell as the first two recruits of the Linder era. With the departure of Greg Milton III and Tyler Morman late in the week, Wyoming still has two more scholarships to offer. Linder could still potential sign three more players. TJ Taylor, who is also in the transfer portal, has not re-committed to UW as of yet.
You can read DuSell's story right HERE.