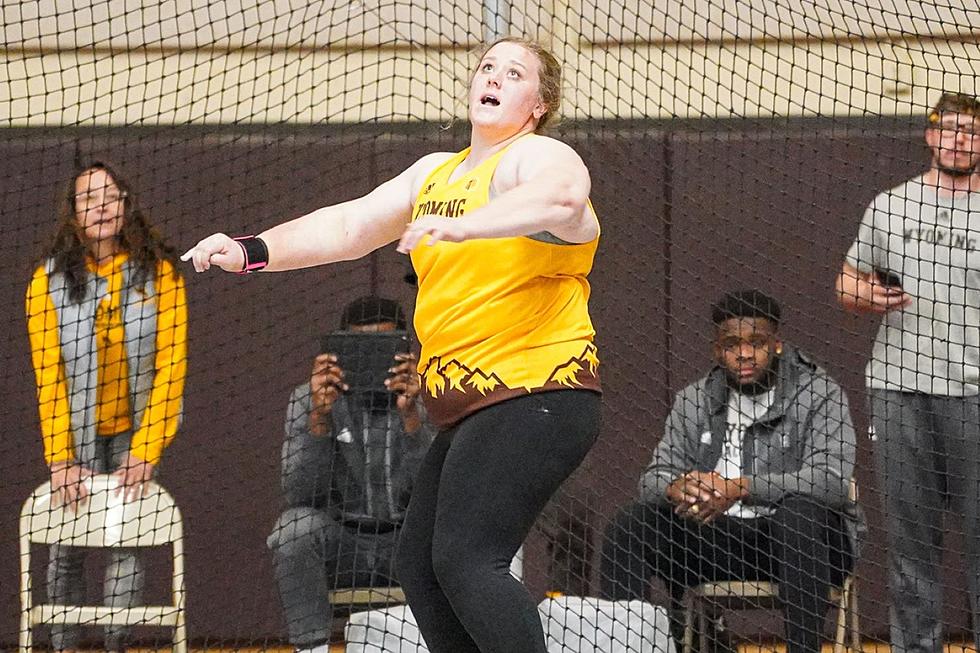 Pokes compete for first time in 2022 at Potts Invitational
The University of Wyoming Track & Field team continued their indoor season on Friday with the first day of competition at the Potts Invitational hosted by Colorado. Day one of the competition saw the throwers and jumpers in action./ UW courtesy photo
* University of Wyoming Athletics media relations release
BOULDER, Colo., -- The University of Wyoming Track & Field team continued their indoor season on Friday with the first day of competition at the Potts Invitational hosted by Colorado. Day one of the competition saw the throwers and jumpers in action.
THROWS
The day started with some solid performances in the Shot Put with Daniel Carrillo leading the Cowboys finishing second with a throw of 53-1. On the Women's side, Addison Henry kept the strong start rolling taking first with a throw of 46-11 being the only athlete in the field to break 46. 
Henry followed up her win in the shot put with a third-place finish in the women's weight throw with a mark of 56-1.25. Mary Carbee finished just behind her in fourth with a throw of 53-9.75.  In the men's Weight Throw the duo of Carrillo and Mikey DeRock finished seventh and eighth respectively. 
Assistant coach Carrie Lane said "I was impressed with Addi Henry's composure. She earned a win in the shot and came away with a season best in the weight throw. A very solid meet for her." 
JUMPS
The dynamic duo of Shayla Howell and Sadie McMullen continued their strong starts to the season in the Long Jump as Howell went 19-1.50 while McMullen went 18-9 to finish in first and third respectively. On the Men's Alec Richardson led the way finishing third with a leap of 22-1.75. 
Kayla Stibley led the trio of Cowgirls in the Pole Vault clearing 11-5.75 which was good enough for a second-place finish. Madison Friend and Aubry Sanchez finished tied for fifth. 
Said associate head coach Quincy Howe. "Solid day for the jumpers down here today, quite a few podium finishes and PRs and a strong foundation for the group as a whole to build upon this season"
Pete Mead finished on the podium in the Men's High Jump clearing 6-7 to take third while Samuel Schneider finished in sixth after clearing 6-5.
The Cowboys and Cowgirls will wrap up the Potts Invitational tomorrow with the track events which are set to begin at 12 p.m. 
Stay up to date with Wyoming Track & Field by following @wyo_track on Twitter. 
12 Cringeworthy Things Guaranteed to Piss Off Wyomingites
There are just certain things Wyomingites don't want to see or hear. Check out these 12 things that are guaranteed to anger someone from Wyoming.
- 12 Cringeworthy Things Guaranteed to P#@$ Off Wyomingites