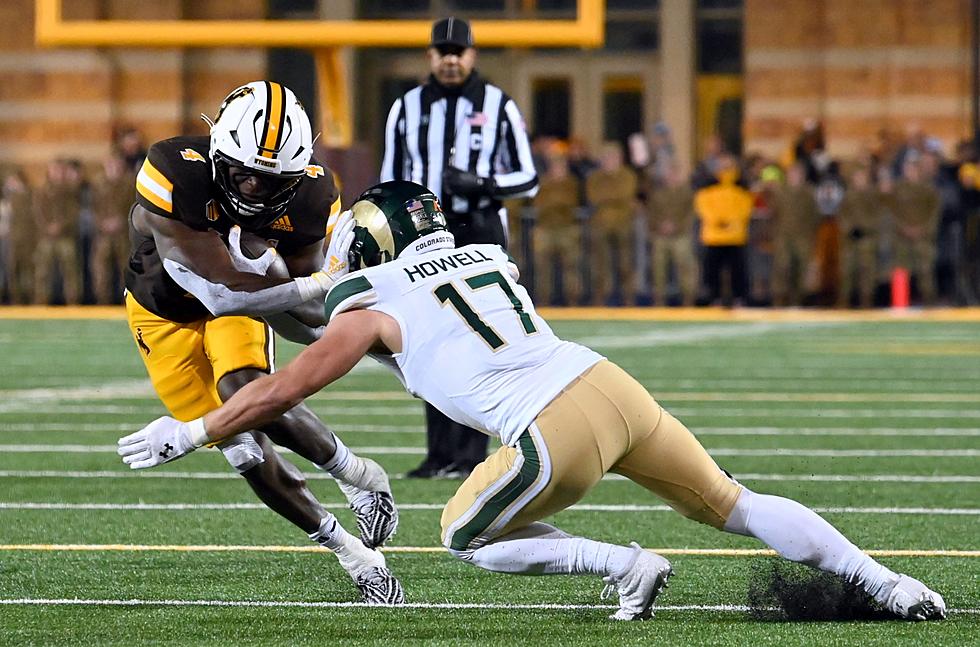 Rants & Raves: Colorado State Edition
Wyoming running back Harrison Waylee rushed for 128 yards in a 24-15 win over CSU Friday night in Laramie./ DJ Johnson photo
LARAMIE -- Well, that wasn't easy.
It never is with this team, huh?
Two third-quarter interceptions, courtesy of linebackers Easton Gibbs and Shae Suiaunoa, quickly turned into a pair of touchdowns for the Cowboys, making this a 24-7 affair with 15 minutes to go.
Wyoming would eventually hang on for the 24-15 victory.
Yes, there were plenty of questionable coaching decisions in this one, as you'll see below, but compared to last week's lackluster performance at Boise State, you'll take it.
MORE UW FOOTBALL NEWS VIA 7220SPORTS:
* Wyoming captures 115th Border War with 24-15 win over CSU
* Behind the numbers: Wyoming vs. CSU
* Turning point, unsung hero and what's next for UW football
* Live File: CSU Rams at Wyoming Cowboys
* 7220sports.com Kickoff Show: Who wants it more?
* Gear up for game day: Colorado State
* Know Wyoming's Foe: CSU Rams
* Fort Collins native Gage Brook living out his dream in Laramie
* Annual Bronze Boot run to be held Thursday
* 'Dynamic' Tory Horton poses problems for Pokes secondary
* Wyoming-CSU meet Friday in 115th Border War
* Wyoming Cowboys in the NFL: Week 8
* Wyoming Football: News and notes ahead of CSU
Wyoming has now claimed the Bronze Boot in seven of the last eight meetings against its hated Border War rival. The overall gap is closing, too. Colorado State is clinging to a 59-51-5 advantage.
Craig Bohl is now 7-3 all-time against the Rams, and for the seventh time in eight seasons, the Cowboys are bowl eligible.
Read below what fans had to say on social media during the 115th edition of this storied game:
FIRST HALF
SECOND HALF
POKES: The Seven Best Games In The History Of The Wyoming-CSU Border War Rivalry (Naturally, they were all Wyoming wins)