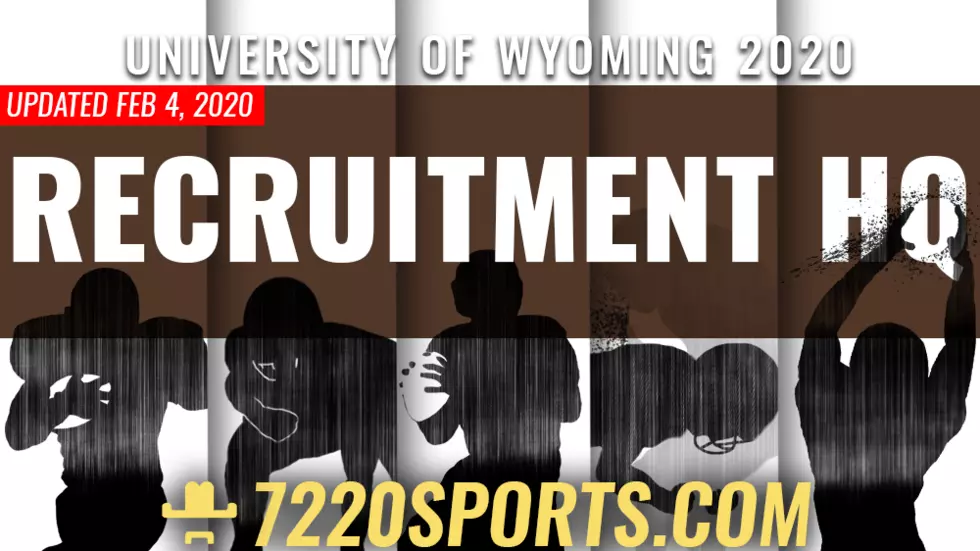 Recruitment HQ: Pokes add five more to 2020 class
7220-RECRUIT-HQ_FEAT-IMG-FEB4-UPDATE
LARAMIE -- Craig Bohl and the Wyoming football team added 19 new faces to the program during the early singing period in late December.
Bohl said the Cowboys could add up to six more pieces before Feb. 5, the traditional day when high school players across the country have their final opportunity to sign letters of intent.
So far, five more names have been added to the list and are expected to sign on the dotted line Wednesday morning. Those players are: Connor Shay (linebacker - California), Tyrese Grant (wide receiver - Texas), Joshua Cobbs (wide receiver - Texas) Colin O'Brien (tight end - California), and Xavier Carter (cornerback - Texas).
Below you can find all of the signings from December and the four newest members of the Cowboy football team. By clicking on the recruit's folder, you can find height/ weight, high school statistics, what other schools offered them, and in most cases, a Q&A from the player himself.
3 Quick takes: Bohl addresses major needs on signing day
LARAMIE -- "This is the best class we've had since I've been the head coach here."
That was Craig Bohl's opening statement on Dec. 18 before he introduced 19 new Cowboys to the gathered media inside the Wildcatter high above War Memorial Stadium.
My first thought was -- where are the linebackers?
Another quick check of the new recruits ... where are the wide receivers?
Wednesday, moments after announcing five new recruits to the program on the second national signing day, Bohl said simply, "We hit the mark."
He was referring to landing two new linebackers and wide receivers in this class. He also mentioned the need for another cornerback. That man is Xavier Carter from Houston...
READ CODY TUCKER'S FULL COLUMN HERE
FEBRUARY 2020 RECRUITS
DECEMBER 2019 RECRUITS
Bohl and McGrew announce recruits Dec 18, 2019
Location and Position Breakdown
Updated Feb. 4, 2020
This is how the 2020 class breaks down by state:
Wyoming 1
Colorado 6
Texas 4
Illinois 2
California 6
Wisconsin 1
Nebraska 3
Washington 1
Star rankings, according to Rivals.com:
3-star 3
2-star 13
0-star 3
Recruits by position:
Offensive linemen 5
Defensive linemen 4
Quarterbacks 1
Running backs 1
Defensive backs 4
Athletes 2
Full backs 1
Tight ends 2
Linebackers 2
Wide receivers 2
Total scholarships believed to be available:
25